Nível 37 : 500,000/1,000,000, 1,000,000 ante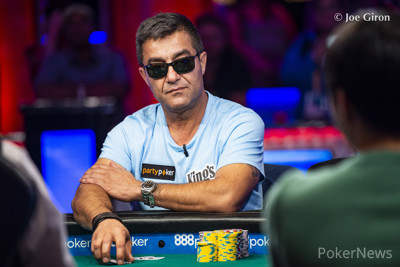 After a week of 12-plus hour days grinding away at the felt in the Rio All-Suite Hotel & Casino, the 2019 World Series of Poker Main Event has come down to nine players. Nine players, and one will walk away with $10 million and poker immortality.
Five North Americans and four Europeans. An EPT champion with a monstrous chip lead. A poker industry lifer who crushes the WSOP Main Event. A nosebleed regular with over $8 million in cashes. A little-known software engineer who busted a legend with the semi-bluff shove heard 'round the poker world.
Each has his own story, but they all have one thing in common: they've spent the past week making their way through a field of 8,569, and they all earned the right to play for $10 million on poker's grandest stage.
Official Final Table
| Seat | Player | Country | Chip Count | Big Blinds |
| --- | --- | --- | --- | --- |
| 1 | Hossein Ensan | Germany | 177,000,000 | 177 |
| 2 | Nick Marchington | United Kingdom | 20,100,000 | 20 |
| 3 | Dario Sammartino | Italy | 33,400,000 | 33 |
| 4 | Kevin Maahs | United States | 43,000,000 | 43 |
| 5 | Timothy Su | United States | 20,200,000 | 20 |
| 6 | Zhen Cai | United States | 60,600,000 | 61 |
| 7 | Garry Gates | United States | 99,300,000 | 99 |
| 8 | Milos Skrbic | Serbia | 23,400,000 | 23 |
| 9 | Alex Livingston | Canada | 37,800,000 | 38 |
There is 1:31:35 remaining in Level 37 (500,000/1,000,000, with a 1,000,000-big blind ante).
The favorite heading into the final table appears to be German-based EPT reg Hossein Ensan. While he started the day second in chips and sports more than $2.6 million in cashes, including an EPT Prague title, few could have imagined the lead with which Ensan would end Day 7.
With 177 million, Ensan has nearly double the stack of second-place Garry Gates (99.3 million) and right around a third of the total amount in play. Ensan played two massive pots that accounted for his lapping the field.
First, he picked off an ambitious triple barrel bluff from Nick Marchington with flopped aces up. Marchington attempted to check-raise the flop with nothing but backdoor equity and blasted the turn and river with just a turned pair of deuces. Then, Ensan flopped middle set in a three-bet pot against Timothy Su and got huge value, checking back the turn when he hit a board and getting a river raise to 45 million paid off.
"[My game], it's working," he said with a smile when asked. "It's working very good. What can I say?"
Second in chips but certainly not in the hearts of a robust rail, Gates had the well wishes of many a high roller coming his way from the poker Twitterverse. They're familiar with Gates from his years working in the industry, formerly with PokerNews and for the past 10 years so helping run PokerStars' live events and VIP services.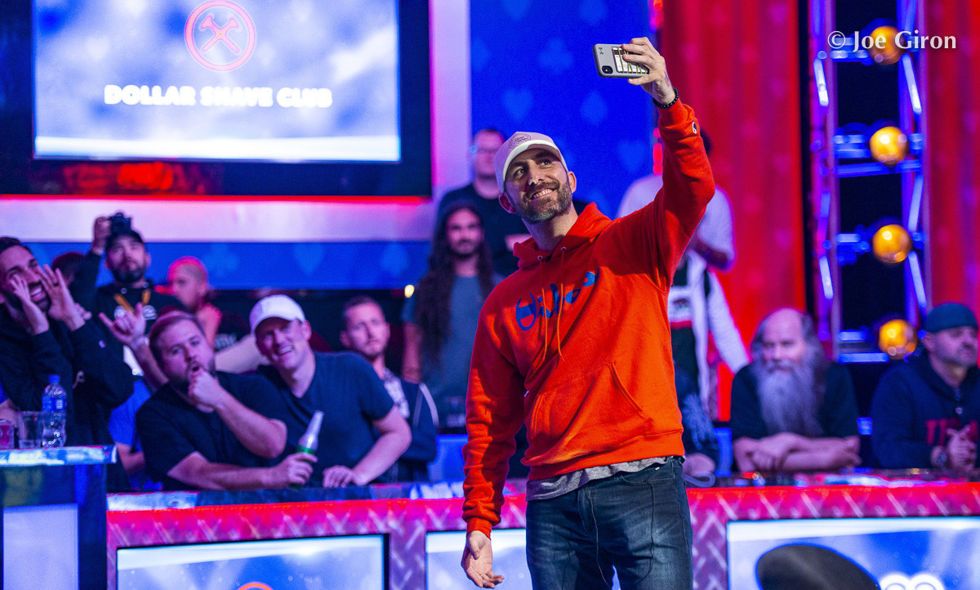 "I love having everybody in my corner," he said. "It means everything. I got some text messages this morning from guys like Erik Seidel, John Juanda, Jason Koon. People I've worked with in the industry forever. Every colleague and industry person has reached out and sent me well wishes.
"It's special — it's really, really special."
All of the time around the elite has apparently rubbed off on Gates enough to sharpen his game and lead him to four Main Event cashes. Prior to this year, his best run came in 2011, but that $47K is a pittance compared to the $1 million he's locked up here.
Ensan and Gates have separated themselves from the rest of the pack as only Zhen Cai with 60.6 million is anywhere near Gates. However, plenty of play still remains as even the shortest stacks — belonging to start-of-day leader Marchington and Day 6 giant slayer Timothy Su — are good for 20 big blinds. In the WSOP Main Event's famously slow structure, they'll have a bit of time to look for a spot to double right back into contention.
One player nobody wants to see gain any momentum is high-stakes pro Dario Sammartino. The Italian with the piercing stare and $8 million in cashes would be the clear favorite, all things being equal. Luckily for everyone else, all things aren't equal and he sits sixth in the counts with a little more than 30 big blinds.
That may in part be due to an unfortunate situation that unfolded during the final two tables. With 11 players left, Sammartino opened and faced what he thought was a shove of a little more than 20 big blinds from Marchington. However, the dealer apparently miscounted the shove and it was closer to 30 big blinds. Sammartino, holding tens, committed himself to a call before the count was correctly relayed to him.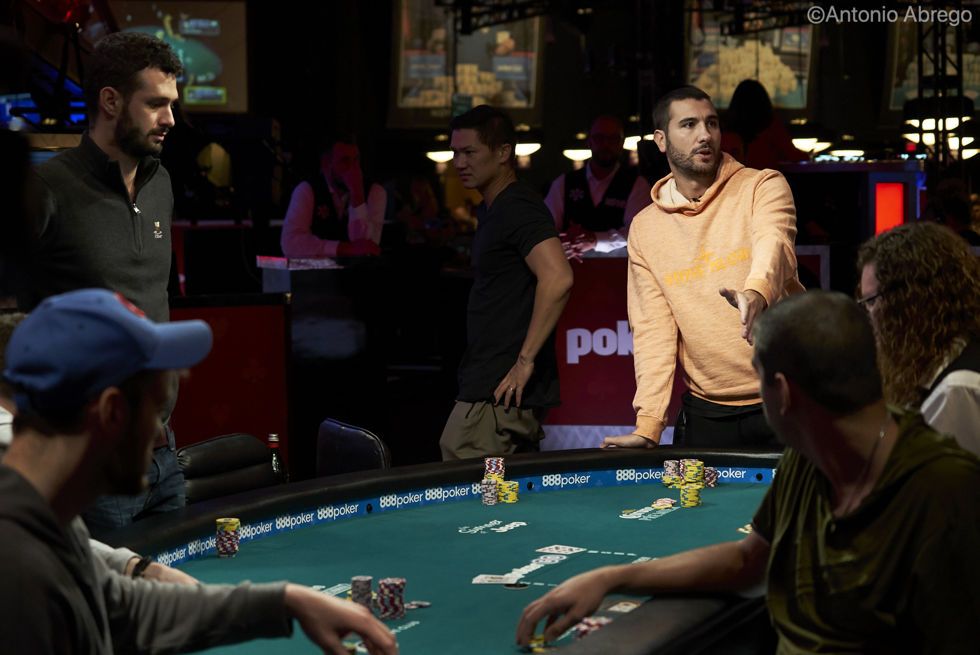 First one then a second, higher up, tournament supervisor ruled the call would stand in spite of the error. Sammartino protested vigorously but had to send a double when he couldn't improve against pocket queens.
He called the hand "sick" but he managed to keep his composure and put himself in position etch his name in poker history.
He and the rest of the remaining players have a day off on Saturday to relax and ready themselves for showtime on Sunday evening, when play resumes at 6:30 p.m. for the first of three days that will determine poker's next world champ.
Ensan said despite his chip lead, he isn't counting his chickens. He acknowledged variance will likely be the determining factor in who walks away with $10 million.
"In poker, you need skill," he said. "But after skill, you need luck. In final table, you need more luck than skill. You need cards. If you have cards and good run, you can win."
Nine players remain and each will be hoping he's the one with the luck, while also applying whatever skills he can summon. Millions of dollars depend on it, and the action resumes on Sunday.