Ari Engel Seeks Further Success During the Aussie Millions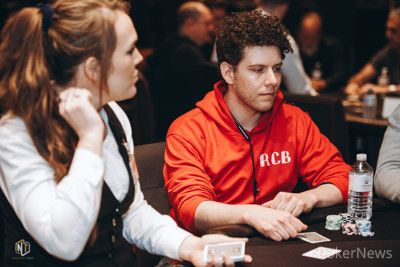 With more than $6.8 million in cashes on the live poker circuit, Ari Engel is not far away from the top 10 of Canada's all-time money list and a big portion of his earnings come from his victory in the 2016 Aussie Millions Main Event. It still is his far biggest cash prize to date even though he added a maiden WSOP bracelet to his collection in the summer of 2019.
What many may not know is that Melbourne has already played a role in Engel's life prior to his pivotal success in 2016.
"I lived here as a kid so I have been here a lot. Poker wise, I came in 2008 when Full Tilt bought way too many plane tickets. They just went on the forums and gave anyone who wanted a free plane ticket if they would buy into the Main Event. And then I didn't come until 2016, the year I won it, then I have been here every year since."
The long flight all the way to Down Under tends to keep a lot of regular poker pros from all over the world away, a fact that Engel pointed out, along with online poker not being an option due to the current legislation in Australia. However, year after year, many new faces show up in the Crown Casino poker room and they all seem to enjoy the experience as much as Engel does.
"I do enjoy Australia, I love the people, the tournaments and all that. But that doesn't have to do with the winning and all the good memories from here. Especially, this is an even year. I won it in 2016 and got 10th in 2018, so I am feeling I make another deep run in 2020 if I am being superstitious."
At least six previous final table appearances in all events combined and one seven-figure score thanks to his victory in the most prestigious poker event of the Southern hemisphere certainly represent a lot of reasons why a return to Australia is near-mandatory for the frequent traveler from Canada, who has made a name for himself on the mid-stakes circuit. Below are Engel's cashes during the Aussie Millions festivals so far.
Aussie Millions Results of Ari Engel at a Glance
| Year | Event | Buy-In | Entries | Place | Prize (in AUD) | Prize (in USD) |
| --- | --- | --- | --- | --- | --- | --- |
| 2019 | Accumulator | A$1,150 | 857 | 67 | A$ 2,985 | $2,129 |
| 2019 | Mix Max | A$1,150 | 284 | 1 | A$71,900 | $51,538 |
| 2018 | Hyper Turbo NLHE | A$1,150 | 263 | 27 | A$2,155 | $1,747 |
| 2018 | Main Event | A$10,600 | 800 | 10 | A$120,000 | $96,983 |
| 2017 | 8 Game Mixed | A$2,500 | 75 | 3 | A$23,625 | $17,762 |
| 2017 | Shot Clock Shootout | A$1,150 | 153 | 7 | A$7,565 | $5,671 |
| 2016 | Main Event | A$10,600 | 732 | 1 | A$1,600,000 | $1,120,110 |
| 2016 | Mix Max | A$1,150 | 196 | 2 | A$34,155 | $23,427 |
| 2016 | Shot Clock Shootout | A$1,150 | 126 | 9 | A$3,875 | $2,658 |
| 2008 | NLHE Turbo | A$1,100 | 253 | 7 | A$10,120 | $8,896 |
"Winning the bracelet in Vegas was awesome. Going into last summer I felt as unprepared as possible for the World Series and things worked out well. In the last few months, I have been taking some shots in some private games and high stakes games. I haven't done anything in live tournaments in the last few months and my confidence is actually pretty low. But then coming to Australia, the second I set a foot here, I feel way more confident and do well. Coming to Melbourne always has a good vibe and a good feeling for me."
Friends and family further add to the overall balance for Engel while in Melbourne, and they got to witness his big score in person and celebrate right on the feature stage. While the confidence level may not be as high coming into the 2020 Aussie Millions, that can all change in quick succession given his previous success.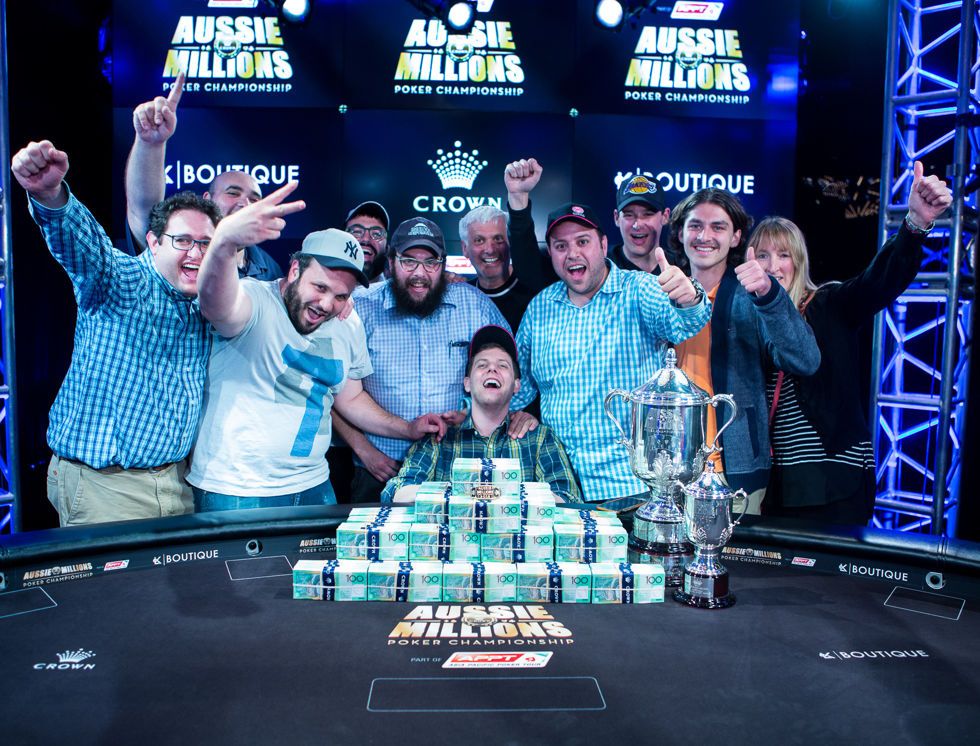 On top of that, Engel has one particular advice for poker players that visit the city for the first time.
"So one thing I did really well in 2016 when there was two tables left, I had aces and my opponent had kings, and he lost a lot of chips. Those kinds of things are really important. People talk so highly about Melbourne and I am not the person to say this, to do things outside of poker as I don't them myself. But it is a great city for sure.