Scott Clements Wins Event #10: $1,500 Dealers Choice ($144,957)
Nível 30 : 80,000/160,000, 0 ante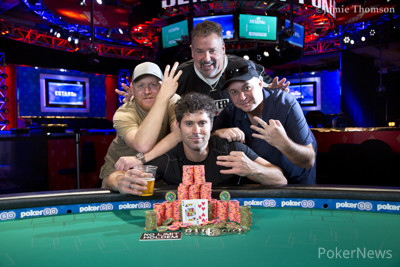 Don't call it a comeback.
Scott Clements proved he's still got it. Just shy of a full 12 years after his last bracelet, "BigRiskky" nabbed his third piece of World Series of Poker wristwear, taking down Event #10: $1,500 Dealers Choice for $144,957. He got through a field of 470 entries in the mixed-game bonanza.
It may have been the smallest first-place prize of his three bracelet wins, but Clements said the wait made it extra special and, in the moment, he named it his favorite of the three.
"Probably No. 1 because it's been 12 years," he said. "I was pretty cocky back then when I won the first two. Plus, I got three kids so now I can give them all a bracelet."
Official Final Table Results
| Place | Player | Country | Prize |
| --- | --- | --- | --- |
| 1st | Scott Clements | United States | $144,957 |
| 2nd | Tim McDermott | United States | $89,567 |
| 3rd | Mike Ross | United States | $58,718 |
| 4th | Naoya Kihara | Japan | $39,377 |
| 5th | Wes Self | United States | $27,027 |
| 6th | Benny Glaser | United Kingdom | $18,996 |
Clements said while he's comfortable with all of the games, he doesn't really play most of them outside of the WSOP. He joked that the first few levels of the tournament are all about shaking the rust off of some of the less-played variants.
Certainly, Clements looked to have brought himself up to speed when it came time to make things happen on Day 3. The early levels went swimmingly for the Washington native as he busted players like fellow bracelet winner Frankie O'Dell and former chip leader Jim Collopy en route to taking a large chip lead into the final table.
When it came time to pick games at the final table, Clements didn't show any particular preference for either big bet or limit, as he bounced back and forth between badeucey and pot-limit triple draw and big O, two of the biggest games in the mix.
"I usually just tried to pick what other people looked like they didn't really want to be picked," Clements explained.
Other times, there was no strategy at all.
"Sometimes, I'm just lazy and picked whatever the last person picked."
It would be 2-7 single draw where Clements would do early damage and extend his lead, knocking out Benny Glaser and Wes Self with a pat ten and a lucky draw, respectively.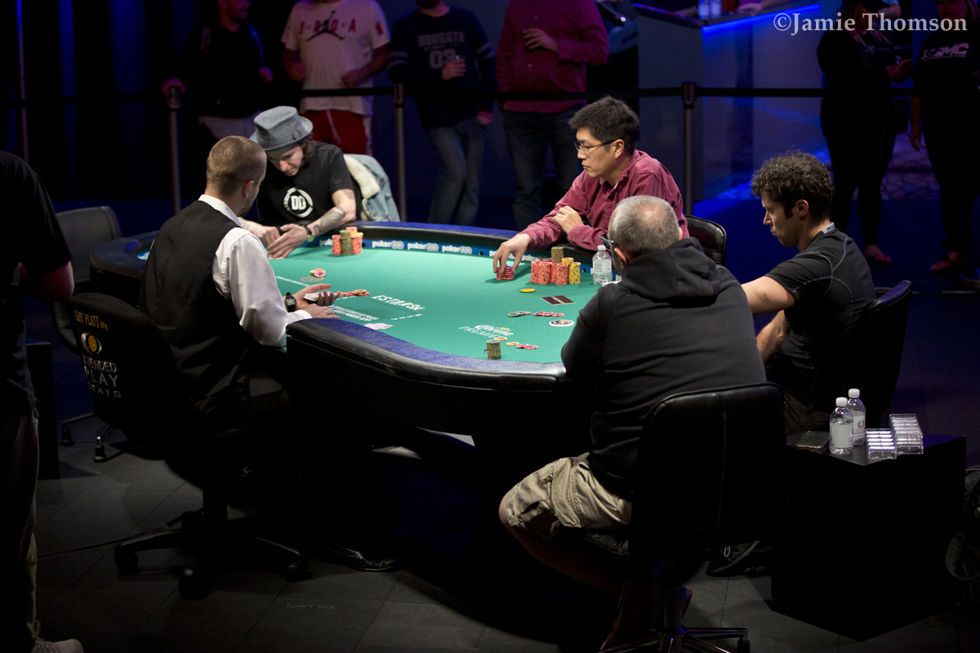 However, his momentum slowed four-handed and the field caught up, with everyone basically even at one point.
"East Coast" Mike Ross gained some momentum with the backing of the loudest rail. After coming in seventh of seven to the final table with a stack of just a few bets, Ross climbed his way to second of three, showcasing his mixed-game prowess after a second-place finish in eight-game in 2017.
However, Clements regained command by busting him in old reliable 2-7 single draw again when Ross jammed a dead one-card draw to a ten against Clements' pat nine.
That left only Tim McDermott, who made the curious choice of pressing in pot-limit Omaha. PLO is one of the games in which Clements has the most experience, and the one in which he pocketed his second bracelet.
"I was OK with it," Clements said with a smile. "I didn't like it when he picked no-limit deuce with the huge antes and no-limit [hold'em] because I just kind of wanted to play small-ball."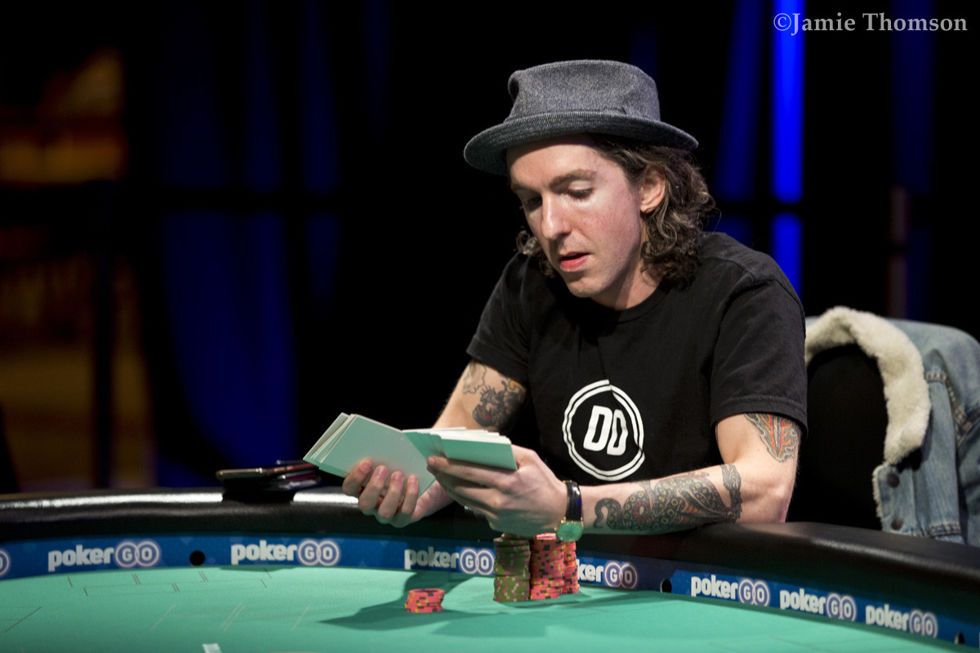 Clements, for his part, mostly went with his other bracelet-winning game, Omaha hi-lo. While the battle lines seemed drawn — the bracelet would be contested over four cards — McDermott eventually changed gears and went back to the aforementioned no-limit games in an attempt to make a decisive move.
Things worked out for one double but Clements ground him back down and busted him in no-limit hold'em.
After several second-place finishes in between this win and his last bracelet in 2007, Clements admitted to some relief in avoiding bridesmaid status this time.
"In all my other pictures I didn't smile in but in this one I'm definitely smiling," he said. "Trust me, if I would have gotten second in this it would have been pretty rough. I've gotten a lot of seconds and I did not want another second."