Event #4: $1,500 Omaha Hi-Lo 8 or Better
Dias: 4
Event #4: $1,500 Omaha Hi-Lo 8 or Better
Dia 4 Concluído

Nível 35 : 250,000/500,000, 0 ante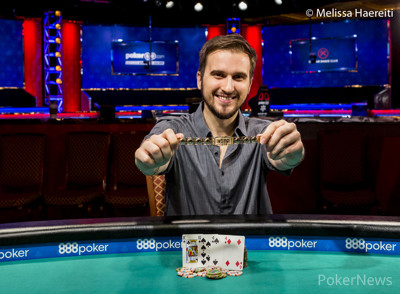 The 2018 World Series of Poker has crowned the fourth gold bracelet winner of the summer festival in Sin City, as Event #4: $1,500 Omaha Hi-Lo 8 or Better played down to a winner. Initially Scheduled as a three-day event, the field size of 911 could not be whittled down to a champion just yet.
An extra day was added with Julien Martini and Kate Hoang as the two big stacks. Mack Lee as well as William Kopp also returned, but on thin ice. It came as no surprise that Martini and Hoang ended up fighting for the title and first-place bracelet with the better ending coming for the Frenchman. Martini earned $239,771 for his efforts, the 18th WSOP bracelet for his home country, and the 13th French bracelet in Las Vegas, while Hoang had to settle for a payday of $148,150.
Hoang already had six WSOP cashes to her name for a total of $252,466, all involving Omaha hi/lo events, with a runner-up finish in the 2016 WSOP Event #64: $3,000 Pot-Limit Omaha Hi-Lo 8 or Better and an eighth-place finish in the 2017 WSOP Event #51: $10,000 Pot-Limit Omaha Hi-Lo 8 or Better Championship as her best result. She works as a dental office manager and put up a fierce fight; the heads-up battle lasted almost three and a half hours in total.
Asked about the heads-up duel with Hoang, Martini had the following to say: "Just being patient and taking my time on every decision, and otherwise tried to take my time on every decision. I was very short once, but always believed in it."
It was the first bracelet for Martini, who had dreamed of this since he took on poker. "It was a dream when I was 14 years old. What kind of guy can win a $1,500 tournament or a $10,000? I was dreaming about this for seven years, and it is one of the best things in my life. I am very proud and super happy."
With the $10,000 Omaha Hi-Lo 8 or Better Championship already underway on Day 1, Martini confirmed that he will be entering the competition to take another shot at glory. Whether or not he will face Hoang there once more remains to be seen, and the Frenchman noticed a particular playing style of Hoang. "I played with her a lot on Day 2 and Day 3. She is playing great, actually. She is very unconventional, I am not used to play this kind of player. She is very tough and very hard to play, and a great opponent."
Of the final 16 players, 15 were from the United States and the sole non-American emerged victorious. "Maybe it is because of the game. Hi-lo is played mostly in the U.S., and I live in Asia, born in Europe, and I don't know anyone who plays limit." Martini was railed by Taiwan's James Chen, who was eliminated in 23rd place for $6,764 midway through Day 3 and ended up as part of the group winner shot.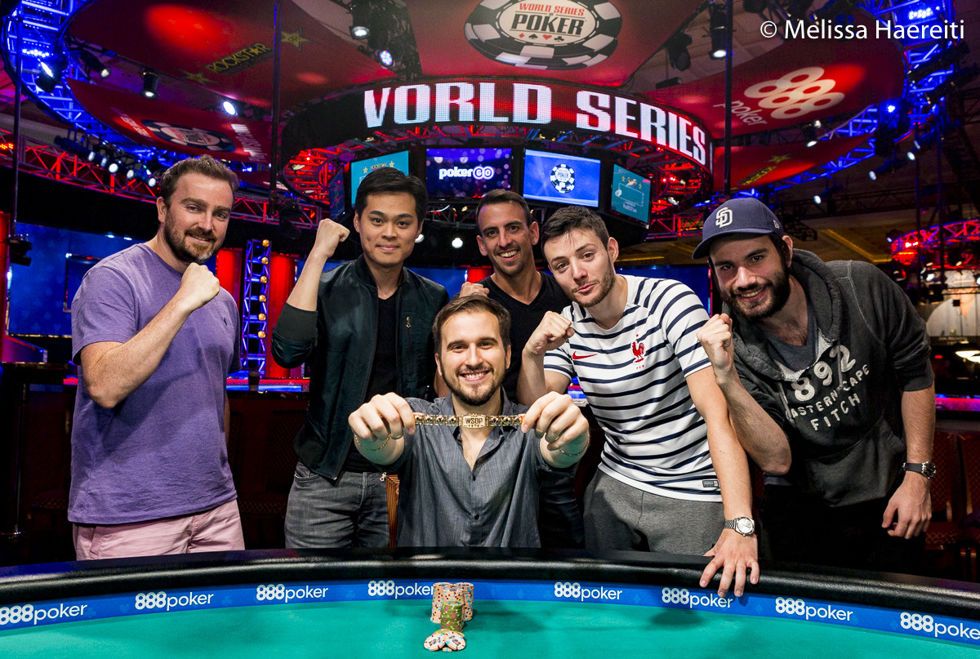 About the Event
The event drew a total of 911 entries and Martini followed into the footsteps of Benny Glaser and Benjamin Zamani. Glaser defeated a 934-entry field back in 2016 before also claiming his third bracelet a few days later in the $10,000 Omaha Hi-Lo 8 or Better Championship. Zamani won his second WSOP bracelet in 2017 after defeating a field of 905 entries.
The money bubble of the 2018 edition burst mid-way through to Day 2 and among those to bust before bagging and tagging were the likes of Ryan Laplante (133rd place, $2,252), Chris Tryba (123rd place, $2,317), Robert Mizrachi (90th place, $2,595), John Racener (86th place, $2,595), John Monnette (67th place, $3,127), Benny Glaser (63rd place, $3,526), Perry Friedman (54th place, $4,046), Shaun Deeb (44th place, $4,723), and Peter Eichhardt (39th place, $4,723).
Only 36 players remained for Day 3 and four former bracelet winners were in contention. Mike Leah (30th place, $5,605), Jason Lester (28th place, $5,605), Mike Wattel (21st place, $6,764), and Chris Bjorin (17th place, $8,296) all fell short in their bid for another coveted gold bracelet. Jeff Shulman (12th place, $13,091) narrowly missed out on the final table, and the final level of the night saw the departure of Chad Eveslage (6th place, $39,182) and Brandon Ageloff (5th place, $53,482).
Action of the Final Day
Julien Martini and Kate Hoang were the big stacks when action resumed while William Kopp and Mack Lee were fighting for the pay jump with just over two big bets each. It was Kopp that missed out on extra money. Lee chopped with Hoang for his tournament life and the very next hand brought the next all-in showdown only a few minutes into the day. Kopp three-bet preflop and jammed a jack-ten high flop with ace-queen-queen-ten for an overpair and gutshot straight draw. Hoang called with king-seven-four-deuce for bottom pair, backdoor low, and flush draw. Hoang turned two pair and the river was a blank to reduce the field to the last three.
What followed was a persistent fight by Lee, who tripled once and doubled twice before losing half of his stack again. Ultimately, Lee got it in after a queen-jack high flop with kings and a straight draw. Martini looked him up with top set and improved to a full house on the turn, then dodged the two-outer on the river to set up the duel for the bracelet.
After a slow start to the battle one-versus-one, the stacks and swings became bigger and both Martini and Hoang had a commanding lead within half an hour. Martini scooped two big pots in back-to-back hands to pull into a five-to-one lead. However, four pots in a row for Hoang nearly evened out the stacks once more.
It would take almost three and a half hours to finally crown a champion and Hoang lost a big pot before bet-folding a double-paired board with one third of a big bet remaining. One double-up and one split pot later, Hoang ended up all in and at risk in the third consecutive hand and couldn't escape from her fate anymore.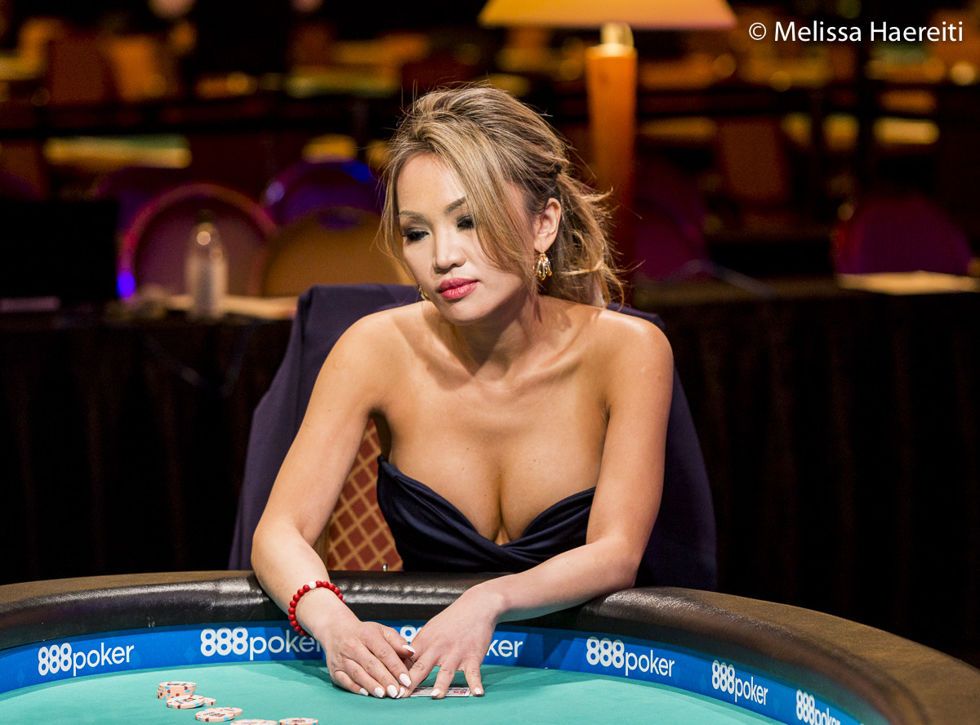 That wraps up the PokerNews live coverage from the fourth bracelet event of the summer, while the cards and chips are flying in several other tournaments at this very moment.

Nível 35 : 250,000/500,000, 0 ante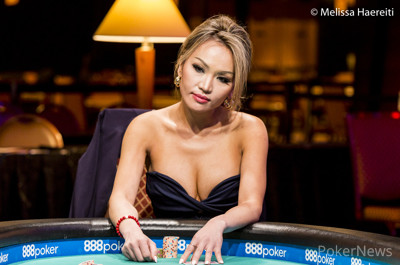 Left with crumbs after the earlier fold, Kate Hoang was all in for the third time in a row, this time for 300,000 on the button.
Kate Hoang:

Julien Martini:
The flop came down
to give Martini the lead with a pair of tens. The
on the turn swung the lead to Hoang, but the
on the river improved Martini to the winner and ended the tournament.
Cheering, Martini walked to the French rail and high fived them one by one, before making his way over to Hoang. He shook her hand and bowed his head in respect for Hoang's tough opposition.
After winning $182,281 in the $3,000 Pot-Limit Omaha 8 or Better two years ago, Hoang added another six-figure score to her poker resumé and said her goodbyes in second place.
With his victory, Julien Martini became the 18th French bracelet winner in WSOP history. He added $239,771 to his lifetime winnings, by far the biggest score of his career. The winner's photo and an extensive recap of the tournament will follow shortly.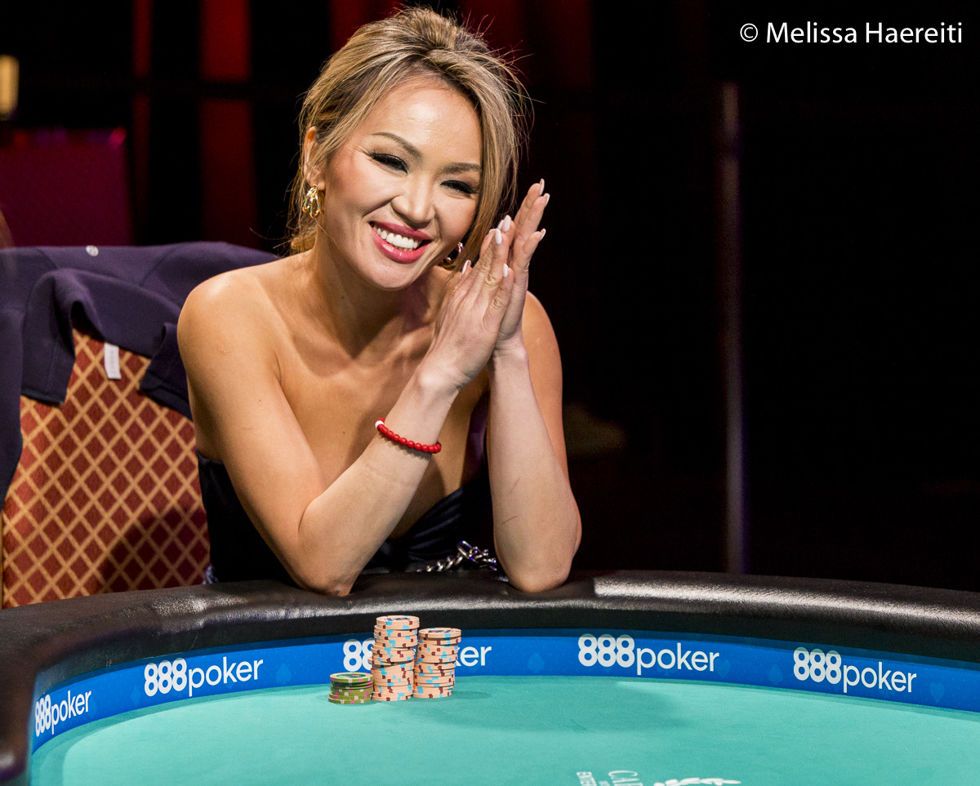 Nível 35 : 250,000/500,000, 0 ante
Julien Martini limped in and Kate Hoang checked. On the
flop, both players checked. On the
turn, Hoang check-raised and Martini called. The
fell on the river and Hoang bet with 150,000 behind. Martini raised and Hoang folded to be left with crumbs and forced all in the next hand.
Hoang survived the forced all-in and doubled to 300,000 with
versus
on a board of
.
One hand later, she was all in and at risk with
and Martini had the
. The board came
and Hoang had the low. Martini rivered the high with two pair.
Nível 35 : 250,000/500,000, 0 ante
Ten poker players returned to Day 3 of the $100K buy-in World Series of Poker tournament, but only six will return to the final table on Day 4. The 10 players to start Day 3 were Jason Koon, Elio Fox, Nick Petrangelo, Chris Moore, Fedor Holz, Adrian Mateos, Stephen Chidwick, Aymon Hata, Brynn Kenney, and Andreas Eiler. Who got seventh to tenth place? Who lost king-king to 3-3 all in preflop? Who is now guaranteed a cash that puts him at $7 million in earnings in three weeks? Watch to find out!

Nível 35 : 250,000/500,000, 0 ante
In the first hand of the new level, Kate Hoang limped in and Julien Martini checked his option. The
flop and
turn were checked. On the
river, Martini bet and Hoang raised, Martini made it three bets and Hoang called.
Martini showed
for the full house and the wheel, and Hoang only had
for a wheel to get quartered.

Nível 35 : 250,000/500,000, 0 ante
The structure on WSOP.com had 32 levels written out for this tournament, but Kate Hoang and Julien Martini have gone far beyond and now made it to level 35 without a winner. The tournament director had to manually add the next level to the system.
Nível: 35
Blinds: 250,000/500,000
Ante: 0

Nível 34 : 200,000/400,000, 0 ante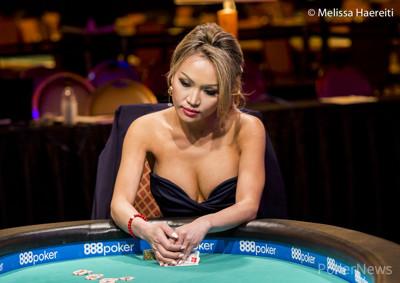 Kate Hoang raised and Julien Martini called. On the
flop, Martini check-called and did so again on the
turn and the
river. Hoang turned over
for the wheel and scooped her opponent.
Martini raised and Hoang called. Hoang check-called one bet on the
flop, then check-folded the
turn to the second barrel of Martini.

Nível 34 : 200,000/400,000, 0 ante
One for Kate Hoang, one for Julien Martini, and two chop pots; the stacks remain even as we near the end of Level 34. In the hand Hoang won, she defended her big blind and the
flop went check-check. Hoang bet the
turn and Martini called, but Martini folded to a river bet on
.
The Frenchman also took a non-showdown pot on the button, two hands later. After raising preflop, he bet the
flop and got a call. Hoang checked the
turn, Martini bet, and Hoang folded.