Nível 32 : Blinds 150,000/300,000, 300,000 ante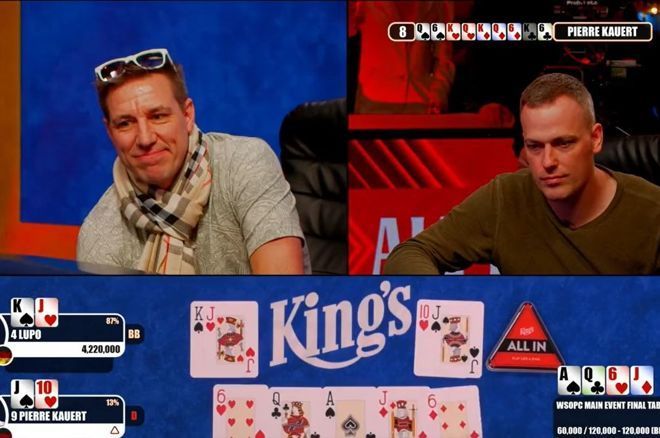 You can chalk this one up in the "never seen that before" poker category. Pierre Kauert busted in sixth place in the WSOP Circuit Main Event at King's Casino on...get this...a heads-up chop pot.
Yes, that's right, he became the first player ever, at least on a live stream, to be eliminated from a tournament in a hand he didn't actually lose. No one, not even the announcers, caught the mistake, and by the time it was discovered the pot should have been chopped, it was too late.
"It does fall under player and dealer responsibility and cannot really do anything about it at this point. If it wasn't live streamed it would never have been realized and so we just move on," World Poker Tour's Executive Tour Director Matt Savage, who was not associated with the event, explained to PokerNews when asked how he would have proceeded.