2023 PokerStars Players No-Limit Hold'em Championship
Dias: 5
2023 PokerStars Players No-Limit Hold'em Championship
Dia 5 Iniciado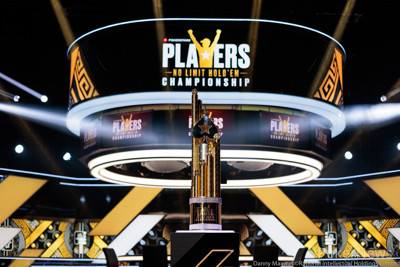 A field of 1,014 players has been whittled down to just six in the fight for the 2023 PokerStars Players No-Limit Hold'em Championship in The Bahamas. All six of the remaining players have locked up at least $1,000,000 and have guaranteed to record their largest career live-poker result in doing so. Leading the way into the fifth and final day of the tournament is Nacho Barbero, who has the most experience of any of those remaining.
Barbero will be returning to the felt with a comfortable lead on his hands after bagging up 19,325,000 chips, good enough for one-third of the chips in play. He will be followed by three average stacks in Aliaksandr Shylko (12,200,000), Philipe Pizzari (11,975,000), and Pedro Marques (10,475,000). Rounding out the rest of the field is Max Menzel (5,025,000) and the short stack of Niclas Thumm (1,800,000).
Menzel and Thumm will have a lot of work to do to rise to the top when all is said and done but they are in line to benefit the most by receiving a Platinum Pass to enter the field. Turning a complete freeroll into a seven-figure payout is only something that most people can dream of and these two players have turned it into reality.
Day 5 Seating Assignments & Chip Counts
| Seat | Name | Country | Chips | Big Blinds |
| --- | --- | --- | --- | --- |
| 1 | Philipe Pizzari | Brazil | 11,975,000 | 48 |
| 2 | Niclas Thumm | Germany | 1,800,000 | 7 |
| 3 | Nacho Barbero | Argentina | 19,325,000 | 77 |
| 4 | Max Menzel | Germany | 5,025,000 | 20 |
| 5 | Aliaksandr Shylko | Belarus | 12,200,000 | 49 |
| 6 | Pedro Marques | Portugal | 10,475,000 | 42 |
Although each player has already locked up a seven-figure payday, there is still plenty of money and prestige up for grabs over the next few hours. The pay jumps will become more significant than ever and the first-place prize of $4,053,200 will be life-changing for whoever comes out on top.
The final table was reached last night but in quick succession, Andrei Boghean and Petar Kalev were eliminated in a matter of minutes. With just seven players remaining, only one other player would miss out on the hype of Day 5 at the PSPC. That unfortunate fate would fall on the lap of Thomas Eychenne who was eliminated just as the players were set to head on their final break. Here is a look at the final table results and payouts for the 2023 PSPC:
Final Table Results and Prizes
| Place | Player | Country | Prize (USD) |
| --- | --- | --- | --- |
| 1st | | | $4,053,200 |
| 2nd | | | $2,542,300 |
| 3rd | | | $1,911,200 |
| 4th | | | $1,551,300 |
| 5th | | | $1,251,500 |
| 6th | | | $1,001,200 |
| 7th | Thomas Eychenne | France | $801,000 |
| 8th | Petar Kalev | Bulgaria | $621,300 |
| 9th | Andrei Boghean | Romania | $449,700 |
The action will get underway at 12:30 p.m. local time with the blinds resuming on Level 31 at 125,000/250,000 and a 250,000 big blind ante. The levels will be 60 minutes in length until just three players are left at which time they will be cut down to just 30 minutes. The PokerNews live updates will continue to be in sync with the PokerStars live stream on a 30-minute delay to protect the integrity of the game.
Keep it tuned in here for all of the latest updates and to find out who will rise to the occasion and take home the 2023 PSPC trophy and over $4 million.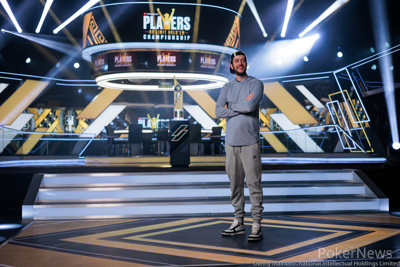 Philipe Pizzari's poker career took off when his "other" career, in finance, took him from his native Sao Paolo, Brazil, to Miami, Florida. That was when he left the online game behind ("I wasn't very good") and focused more on live poker.
He now plays regularly at the Seminole Hard Rock and when the WPT stops in Florida. He has lived in Miami for seven years, still working in investment funds, and hanging out with his wife and 2-year-old son. In his spare time, he plays some sports and works out, but is focused on work and family.
He still travels back to Brazil, and plays on the BSOP if dates work out. He also enjoys playing in Las Vegas, particularly the WSOP Main Event.
"Being at this final table is such a dream," he says of the PSPC. "I already had a very nice deep run at the WSOP Main Event and I thought that, as a recreational player, it would be almost impossible to get a great deep run again. For me this is one of the most important events of the year. It's a big dream and I'll try to have fun."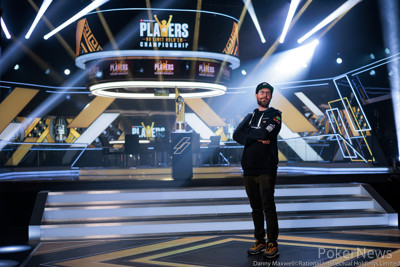 For his whole PSPC run so far, 29-year-old Niclas Thumm has had the entire Twitch poker community–particularly those in Germany–rooting for him. That's because they're responsible for him being here in the first place.
Thumm, who works in accounting but goes by "Flushiisback" on PokerStars and Twitch, is a streamer who entered the PokerStars Dare2Stream competition at the end of 2021. He didn't win it, but he did receive the community award after a community vote, the prize of which was a Platinum Pass.
According to Felix "xflixx" Schneiders–the man who handed Thumm his Pass at a Road to PSPC event in Liechtenstein–Thumm has done nothing but study for the past month, and it's showing. He may only play an average buy-in of $12 online, but he's certainly known what to do throughout this $25K.
Of his time at the PSPC, Thumm told us: "It's overwhelming. It's been an out-of-this-world experience. I don't think it can get any better."
But it can. He's still in. And now he's on the final table battling for more than $4 million.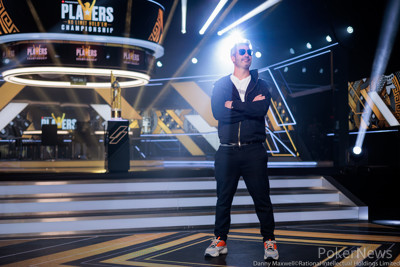 One of the undisputed superstars of Latin American poker, and a three-time champion on the LAPT, Jose Ignacio "Nacho" Barbero will return to the top of the Argentinian money list with a fifth-place finish or better in the PSPC.
Barbero spent many years on the roster of Team PokerStars Pro, which included a sensational run in 2010 when he won back-to-back LAPT tournaments in Uruguay and Peru, sandwiching victory on the French Poker Series. Later that year, he also won an EPT High Roller, for his biggest career score.
Now 40, Barbero is a pro of many years standing and has lost none of his appetite for the game. He won his first World Series of Poker (WSOP) bracelet last summer in Las Vegas, and says he actually spends most of the year there these days, playing mainly cash games. He also says he lost a huge portion of his net worth in some of the recent cryptocurrency scandals, but has returned to poker with a vengeance and is rapidly working on getting everything back.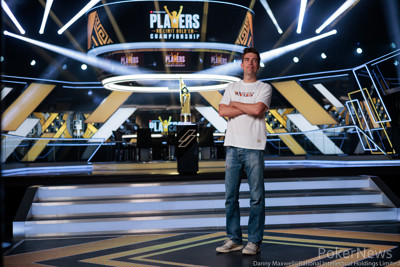 You can try Googling him all you want, but you won't find much information about Germany's Max Menzel online – apart from a recent interview with PokerStars Blog.
That's because the 37-year-old is predominantly a live cash game player. Originally from Berlin, Menzel was essentially a poker pro throughout his college years, funding his studies through cards. But when he and his wife decided to start a family, he decided to get a corporate career instead and now works in management for a German logistics company.
Menzel and his family moved to China ten years ago for work and while there he spent a lot of time grinding the games in Macau. But since moving to Singapore a year ago, poker has taken a backseat so he can spend more time with his wife and two young children.
Still, he occasionally has to travel for work and likes to play a bit of poker while he's away, and that's what led to him being here in the Bahamas. Menzel binked his Platinum Pass on one such excursion, winning the Road to PSPC in Manila.
"Without wanting to sound arrogant, I think I'm probably one of the best players who are unknown on the circuit," he told us on the first break of the Day 4, before immediately going on a surge up the chip counts. And now he's on the biggest final table of the year, so perhaps he's right.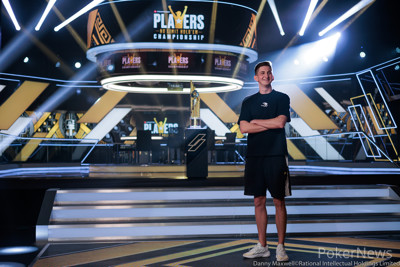 Aliaksandr Shylko, 26, has been a professional poker player for six years. After starting out playing cash games, he turned to hold'em tournaments and now specializes exclusively in them, both live and online.
From Minsk in Belarus, Shylko has racked up a string of cashes on the international circuit since 2016, including winning the €2,200 Eureka High Roller in Rozvadov last year for €75,332. Shylko described his four-day journey to the final table as "smooth for the most part," but the last day proved much harder.
"I had some very tough spots against Sam Grafton and another English player – I made four hero folds which weren't easy." Without them, he admits he may not still have a shot at the PSPC 2023 title.
One hand from Day 4 that stood out as "the biggest hand" for him involved his holding ace-king off vs. ace-king suited and ace-queen suited. A queen in the window looked like it would spell the end of his tournament, but when the king of diamonds appeared, he thought, of the final table – and possibly the title – "I might just get there."
Of the PCA, which Shylko's attending for the first time, he says, "It's great – but crazy pricey. I had a $7 chocolate bar. In Belarus you can get a decent dinner for that!"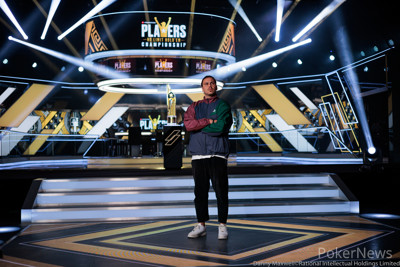 Pedro Marques is aiming for a double celebration at the PSPC final table. Not only does he have the chance to snag a second major title of this tournament series for Portugal (after Michel Dattani won the PCA Main Event), he also locked up his place at the final on his 30th birthday.
It's a pretty good way to ease the pain of leaving his 20s behind. The man from Corroios has documented tournament winnings of $2.9 million so far, and outright victory would push him to the top of the Portugal money list.
He has become a very well-known face on the EPT, where he reached the final table of EPT Barcelona in 2018 for what was, before today, his biggest tournament score.
There was a slight delay before the cards got in the air for the final six players and the action should be getting underway on the live stream in approximately 15 minutes.
Nível: 31
Blinds: 125,000/250,000
Ante: 250,000