Event #4: $500 The Reunion No-Limit Hold'em
Dias: 1c
Event #4: $500 The Reunion No-Limit Hold'em
Dia 1c Iniciado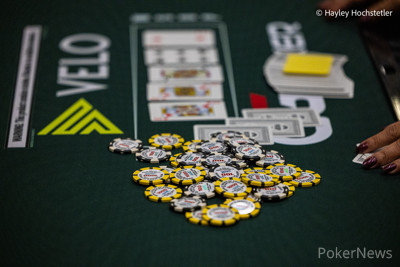 The 2021 World Series of Poker is looking forward to a packed day at the Rio All-Suite Hotel & Casino as the third and final starting day of Event #4: $500 The Reunion No-Limit Hold'em is scheduled to kick off at 10 a.m. local time. As one of the highlight tournaments of the festival, it carries a $5 million guarantee and certainly attracts thousands of poker enthusiasts from all over the world.
Throughout the first two starting days, the low-stakes competition has already attracted 7,104 total entries and is getting ready for another strong turnout with three rooms in play: Brasilia, Pavilion and Amazon. So far, 333 players have bagged and tagged chips for Day 2 on Monday, October 4, 2021, and they will be joined by the Day 1c survivors.
As has been the case for the first two flights as well, all players start with 50,000 in chips and all levels today will last 30 minutes each. The late registration period is open for the first ten levels and the following break until approximately 4 p.m. local time. Every four levels there will be a 20-minute break and a 90-minute dinner break is scheduled after the conclusion of level 14 at approximately 6 p.m. local time.
Day 1c will play a total of 22 levels or down to the final 15% of the field, whichever of the two comes latest. Players who have previously cashed in one of the first two starting days can take another shot at running up a stack for Day 2 and another WSOP cash.
The chip leader so far is Robert Brobyn with a massive stack of 5,015,000, followed by Jon Lindquist (3,625,000), and Day 1a crusher Dave Alfa (3,070,000). Whether or not anyone will be able to surpass the trio atop the leaderboard remains to be seen.
Stay tuned for all the action from the latest WSOP gold bracelet event right here on PokerNews as the live reporting team will roam the tournament area to try and catch as many exciting hands as possible. Poker players can also use the MyStack application to update their chip count throughout the day as well.
Nível: 1
Blinds: 100/200
Ante: 200

Nível 1 : 100/200, 200 ante
The cards for the third and final starting day are in the air and according to the tournament screens, there are already 3,839 players registered. This means the total field size has surpassed 10,000 entries from the get-go and the field is guaranteed to grow further in the hours to follow.

Nível 1 : 100/200, 200 ante
Most tables in Brasilia are already playing while some are waiting for a fourth player to kick off the action. Some early notables can be found below.

Nível 1 : 100/200, 200 ante
Francisco Lopez was spotted as one of the early bigger stacks in Brasilia and just bet the heads-up turn of
turn for 3,000, picking up one caller. On the
river, Lopez bet 14,200 and his opponent folded with the words "you got lucky on the river."
The very same duo tangled in a bigger pot soon after and again it was Lopez who took it down with a larger bet to chip up early on Day 1c.

Nível 1 : 100/200, 200 ante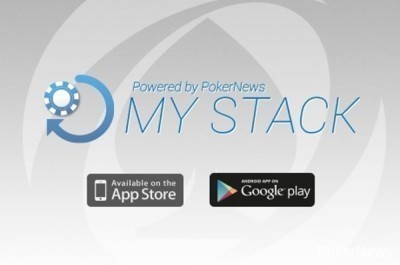 PokerNews has activated the MyStack App for this event, allowing you to directly adjust your chip counts in our live reporting blog using your iPhone or Android phone. But it's more than just chip counts! You can include notes about big hands, your photo, and even your Table and Seat assignments so your friends can find you.
Download the app for iPhone or Android now to get started. Then, create a new PokerNews account or update your current one to start updating your status immediately.
Click here to download the My Stack app for iPhone, or click here to download the My Stack app for Android.
Nível 1 : 100/200, 200 ante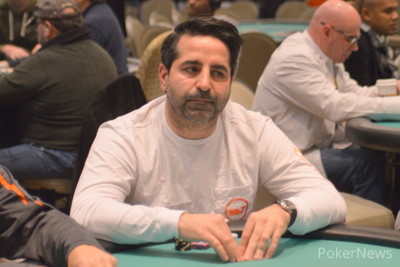 Elia Ahmadian triples up early in level one with quad sevens. One of his opponents had pocket kings and the other opponent showed pocket aces before heading to the rebuy line.

Nível 1 : 100/200, 200 ante
On the heads-up turn of
, Renante Guiao and Craig Ricci both invested 1,500 chips and Guiao then checked the
on the river. Ricci bet 2,000 and was check-raised to 5,200, which he called. Guiao tabled the
for nines full but Ricci had the
for the effective nuts.
The floor was called and Ricci avoided a penalty as he misread the board and cards.
Nível: 2
Blinds: 200/300
Ante: 300