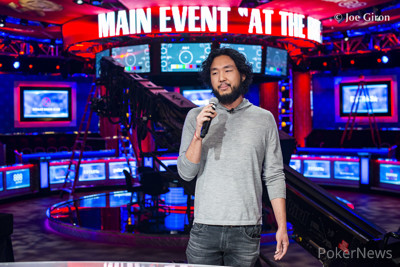 Tournament Director Jack Effel hopped on the mic to get today's participants fired up.
"This is the most exciting day of the year," he said before handing things over to 2018 WSOP Main Event champ John Cynn.
The reigning champ reflected on his past year as champ, gave today's field some encouragement, and then uttered the famous words to officially kick things off.
"With that, I just want to say good luck to everybody and shuffle up and deal!"