Jay Kwon Wins Event #50: $1,500 Razz ($125,431)
Nível 28 : 50,000/100,000, 10,000 ante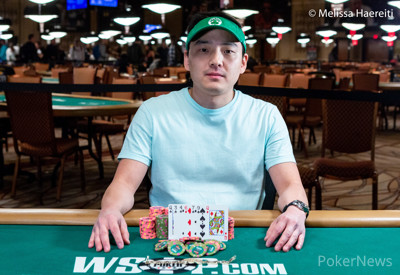 Not many people would consider themselves a "Razz specialist," especially with the game not being easily accessible to play these days, but Jay Kwon is an exception. For Kwon, who had previously cashed in WSOP Razz tournaments in 2011 and 2016, his win ion Tuesday night cements his standing as a WSOP Razz champion.
"Razz is like my favorite game, and I feel like it's an underappreciated game and people get frustrated at it," Kwon said after his victory. "But I love the game and yeah, this means more to me than a lot of tournaments. I started playing it and it was really interesting, so I kind of got into it and just started playing it a lot. I'm somewhat of a Razz specialist."
Kwon received $125,431 for his accomplishment as well as a coveted gold WSOP bracelet. Poland's star Dzmitry Urbanovich finished in second place ($77,526), while renowned British mixed game specialist Adam Owen claimed bronze ($52,536). Start-of-the-day chipleader Kevin Iacofano finished in fifth place ($25,637).
Official Final Table Results
| Place | Player | Country | Payout |
| --- | --- | --- | --- |
| 1 | Jay Kwon | United States | $125,431 |
| 2 | Dzmitry Urbanovich | Poland | $77,526 |
| 3 | Adam Owen | United Kingdom | $52,536 |
| 4 | Michael McKenna | United States | $36,324 |
| 5 | Kevin Iacofano | United States | $25,637 |
| 6 | Thomas Taylor | Canada | $18,477 |
| 7 | Jeff Mitseff | United States | $13,605 |
| 8 | Jeanne David | United States | $10,240 |
| 9 | Kyle Montgomery | United States | $7,881 |
Event #50: $1,500 Razz drew 389 players and after Day 1, only 118 players remained. At that point, Kwon was 56th in chips with a slightly above average stack. He immediately chipped up on Day 2, amassing one of the larger stacks in the room by the time the bubble was reached. By night's end, Kwon was in the middle of the pack of the final nine players, sitting fifth in chips entering the unofficial final table on Day 3. Kwon helped solidify his Day 3 standing by eliminating two-time bracelet winner David Singer in 12th place.
Kwon's path to victory at the final table was from smooth sailing, though, as after the first break he was sixth of the remaining seven players. At the second break, with just four players remaining, Kwon held less than four big bets and held less than 7% of the chips in play. Eventual third-place finisher Owen had more than half the chips in play at that point, but Razz is a game where the chips can be easy-come and easy-go.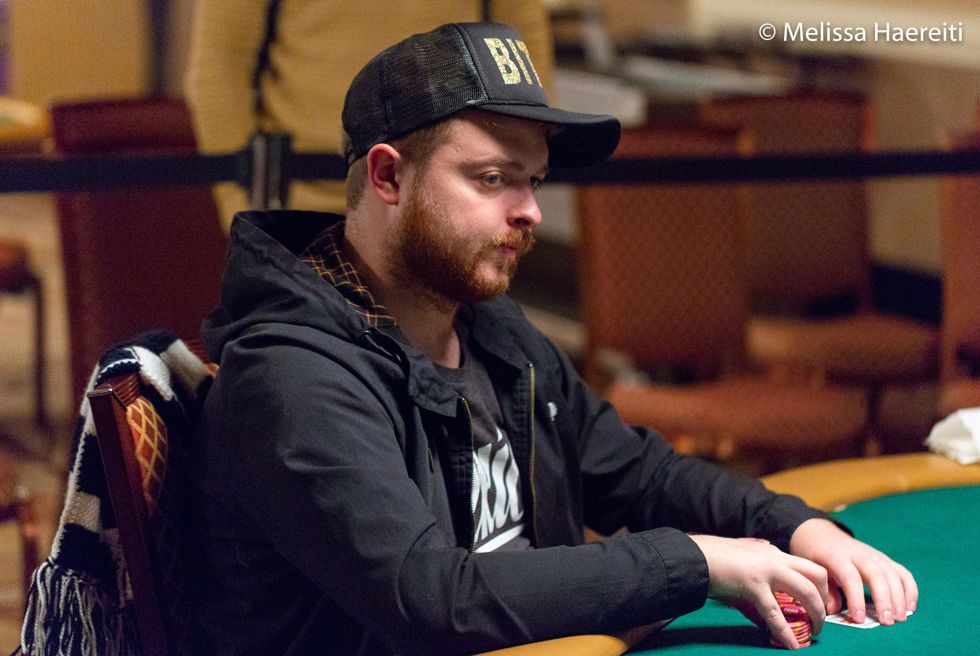 "I could wait for a good hand as I ante'd down and just go with it and play good razz. I didn't have to panic and get it in with a bad hand. This is a tournament where the chipleader only has like 20 bets. I've won and lost 20 bets so many times in Razz. I've lost like 50 bets in one sitting. I've won 50 bets in one sitting. So I knew that anything could happen. I've caught breaks like that and went on runs like that, so I just calmed down and tried to give myself the best chance at doubling up. It looks like he has a big lead, but he only has like 10 bets more than me, which is like nothing. So that's what my mentality was."
After Owen exited in third place, Kwon began heads-up play against Polish prodigy Urbanovich with a slight chip lead. The battle was back-and-forth, with Urbanovich opening up about a 2.5:1 lead. However, Kwon battled back to take the lead and with the limits as big as they were, he closed it out shortly thereafter.
"Because it's so top heavy, the optimal strategy is to just go for the win."
Kwon did play to win, and he'll forever have a WSOP bracelet to remind him of that.