Catching up with Tom Dwan in Montenegro
Nível 4 : 200/400, 50 ante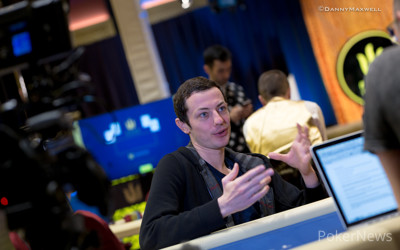 One of the more recognizable faces in poker, at his height Tom 'Durrrr' Dwan was playing in and crushing some of the biggest games of poker ever played on the Internet.
A spot on Team Full Tilt beckoned. Fans railed his action in the online chat rooms, his every move was scrutinized under the microscope of the Two Plus Two forums and his largest online pots, each worth hundreds of thousands of dollars, were re-watched and replayed countless times.
His televised appearances on High Stakes Poker and Poker After Dark were watched with the reverence reserved for match-winning sports plays, then re-posted on YouTube, and his biggest bluffs and sickest hands redefined what many thought possible at the poker tables.
Then there was the furore surrounding the 'Durrrr Challenge' and one of the biggest WSOP side bets in 2010 where poker's elite came close to dropping a ton of money should Dwan win his first bracelet, with Dwan eventually coming in second to New Zealand's Simon Watt, much to the relief of some of the games' more prominent players.
Then came Black Friday and the fall of Full Tilt with Dwan eventually parting ways with the online site in late 2013. The last recorded hand Dwan played (according to HighStakesDB) was in November 2013, where his online winnings still sit at US$2.17M.
The online games dried up, the Durrrr Challenge ground to a halt unfinished against Dan "Jungleman12" Cates. Rumours abounded that Dwan was bust, kidnapped by the Triads, and had lost $20 million playing in Macau – none substantiated.
Until, in early 2017, Dwan made an Ali-like return to the tournament arena and resurfaced playing in a tournament in Macau, eventually finishing in second to Belarusian Mikita Badziakouski for a US$252,153 payday.
Dwan followed this up with an appearance at the Montenegro Triton Super High Roller series, but came up short of the money and proved tough to pin down for an interview.
However, ten months later PokerNews managed to catch up with the elusive internet phenom, again in Montenegro, during an appearance in one of poker's newest games – a short deck ante-only variant, usually played as a cash game. Was he back? What had he been up to for the last three years? What was he up to now?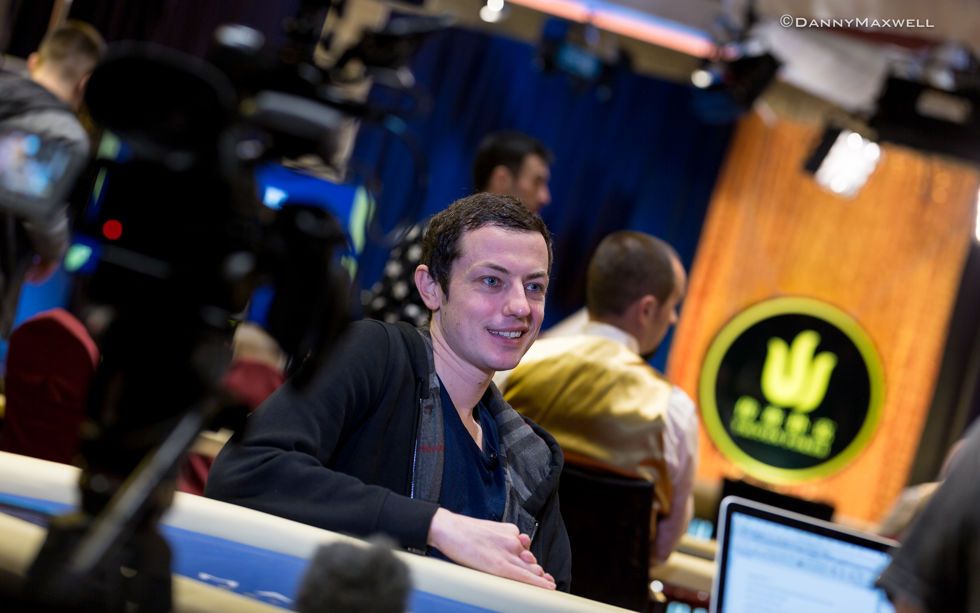 "Well, the games online aren't quite as big as they used to be, and the games in Macau are a little bigger than they used to be, so I've spent a lot more of my time out there when I'm playing. And then the times I'm not playing a lot of the times I've been in the US, and then I can't play [online]. I've barely got to play online the last few years," confirmed Dwan during a break in the HK$250,000 (~US$32,000) Sort Deck – Ante Only event at the 2018 Triton Super Series Montenegro.
Still based in the US, when he's not flying between these new style stripped deck gigantic poker games in Macau, Manila and Las Vegas, Dwan is still very much in the thick of the action, only this action takes place behind closed doors.
"So sometime about two years ago a guy, a pretty nice guy, but he'd lost a bit of money in poker decided to take the… I think that the first time they did it they took the two, three, four, five and six out of the deck, but I don't know. It was something like that and they ended up with the two, three, four and five out of the deck and that's just become a very big thing in China. So, now a lot of the big games, they don't got a two, three, four and five in the deck."
This game is still in its infancy, and all optimal strategies have yet to be discovered and fully explored – the perfect environment then, for a skilled player with an edge to make some good money. Being as Dwan's opponents include players of the calibre of Phil Ivey, Dan Cates and Jason Koon, that sounds like a journey of discovery with a steep learning curve.
"People have a little idea by now how to play short deck in cash games – there's still a lot to be figured out there, but tournaments, really, there's a lot people don't know I think, so we'll all probably be learning as we go along and everyone will be testing out their theories these next few days."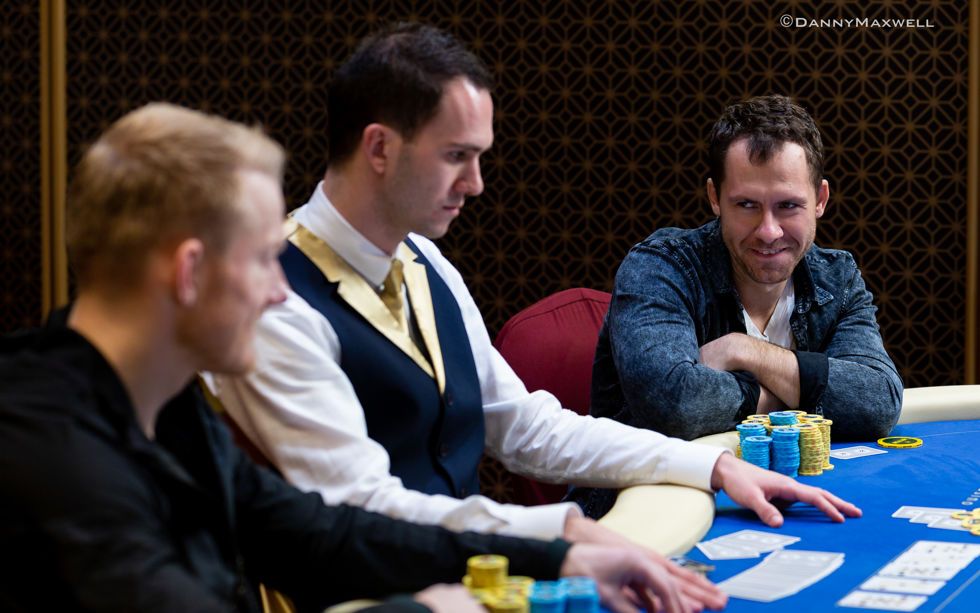 So Cates and Dwan are clearly on friendly terms, so what of the Durrrr Challenge then?
"I'd like to play it at some point. I think that now he's (Dan Cates) playing some more games out in China and I think he sees now why I didn't have time [to play] a lot of the time. But I think we'd both like to finish it and that's more on me than him and hopefully, that'll happen, but then again hopefully there's a lot of big games so that gets put off a little bit. I don't know, but I mean we'll try to."
There has always been an air of secrecy surrounding the fabled 'Big Game' in Macau, with Dwan seeming happy to let much of the mystery continue. With some of the larger poker games in Macau confirmed to be running at HK$10,000/$20,000 with a $40,000 straddle (~US$1,275/$2,550/$5,100) just how big is big, and where does the game take place?
"You're asking me where the biggest game is based and you're expecting me to answer that one? [laughs]. There's some big ones in Macau I'll give you that much. Sometimes they play pretty big stakes," answered Dwan coyly.
While tight-lipped about the juicy cash action, the 31-year-old Jersey native comes across as both upbeat and relaxed and is more than happy to talk about his latest passion – traveling.
"I travel a lot. A lot of Las Vegas. Vegas more than anywhere else when I'm not playing," said Dwan.
"So where is my favorite destination, that's a good question. I went to the Maldives, and it was beautiful, I think that I like beach places like that, like Hawaii, I went to Hamilton Island in Australia. But then again I haven't been to a place like that in a few months."
And of course, any poker player not in action still gets the urge for some hustle and bustle.
"I went to Hamilton Island a few months ago, but once you're there maybe you want to go to London and be in the hustle and bustle, or New York, or LA or Vegas. I don't know I guess, but right now I would pick a beach place, that's my answer."
The luxurious Maestral Hotel and Casino fulfills quite a few of these criteria, a fact Dwan is keen to point out, and they have poker…
"Considering we're in Montenegro and not on the Las Vegas strip, it's pretty nice. I think that the Aman [Sveti Stefan – luxury resort on a private island] down the street is amazing," said Dwan.
"Maybe Wynn or something looks a little fancier of course, but the main thing to me is, if I'm showing up to a casino I want a good poker games to play, and here they happen to have a few of those," concluded Dwan, before jumping straight back into the thick of the action.
People's interest in poker may have waned from its peak popularity, but their hunger to follow the fortunes of one of its favorite sons is still present. it's nice to see that one of the game's greats is still very much in action, and is still hungry for more. Who knows, maybe we'll even get to see the Durrrr Challenge finished off this year; something to look forward to at any rate.