€50,000 Single-Day High Roller II
Dias: 1
€50,000 Single-Day High Roller II
Dia 1 Concluído
Nível 23 : Blinds 40,000/80,000, 80,000 ante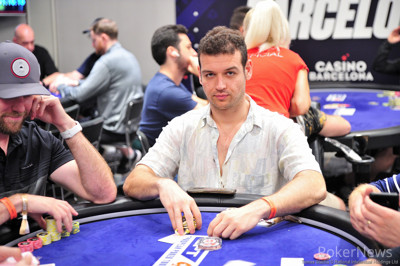 An exciting day of high roller action has reached its conclusion after fifteen hours of play in the PokerStars and Barcelona© Casino European Poker Tour with the €50,000 Single-Day High Roller II, which attracted 62 entries and had a total prize pool of €3,007,620.
Poker fans will not be surprised at all to see that the winner was Michael Addamo , who conquered yet another high roller, this time for €917,330.
It is hard even to know where to start with Addamo's accomplishments as he has obliterated most fields he has entered in recent years. This title brings Addamo's career earnings to nearly $20.8 million as he continues to surge up the all-time money list with no signs of slowing down.
Despite all of his astonishing success, this tournament win is actually his first EPT victory.
It is also his third big win in Spain this year as he won two Triton Series events in Madrid back in May, combining for €1.5 million with one being a seven-figure score; indicating that his game has had no issues translating to Europe. He confirmed as much after the fact when he was asked what it has been like to get his European poker sea legs under him in recent months by stating that the fields are pretty similar to what he has been used to.
Outside of poker, Addamo has been enjoying his time in the great city of Barcelona as well, "I love Barcelona as a city. I actually went to a Spanish fiesta last night and was able to enjoy it".
€50,000 Single Day High Roller II Final Table Results
| Place | Player | Country | Prize |
| --- | --- | --- | --- |
| 1 | Michael Addamo | Australia | €917,330 |
| 2 | David Yan | New Zealand | €601,520 |
| 3 | Aleksejs Ponakovs | Latvia | €601,520 |
| 4 | Mikalai Vaskaboinikau | Belarus | €436,100 |
| 5 | Adrian Mateos | Spain | €255,650 |
| 6 | Dan Smith | United States | €195,500 |
| 7 | Sam Greenwood | Canada | €150,380 |
| 8 | Michael Soyza | Malaysia | €120,300 |
Action of the Day
The day attracted 62 entries, but after the dinner break with registration over, 26 players were left to pick up the action.
Play would go fairly steady until the money bubble, which would burst after a few hands when Morten Klein got unlucky with kings against ace-king.
Michael Soyza was the first to hit the rail from the final table of eight when he was taken out by Addamo, who then claimed another victim by winning a flip against Sam Greenwood to end the Canadian's run in seventh place.
The next player to go was Dan Smith , who was sent to the rail in fifth place by a two-pair-over-two-pair cooler.
Play would then slow down five-handed as Addamo and Aleksejs Ponakovs were almost having a heads-up match as the other three players were seemingly content to allow the two of them to go at it in nearly every hand.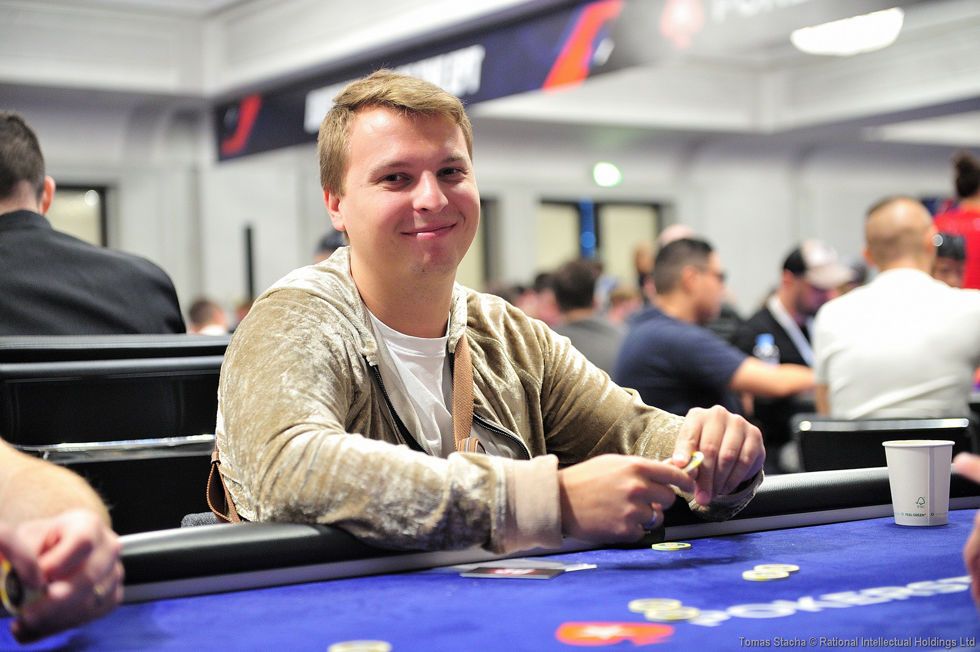 The five-handed duct would finally be broken when Adrian Mateos was eliminated after failing to get anything going at the final table and eventually exhausting his short stack.
Mikalai Vaskaboinikau hit the rail soon after as he was able to ladder up to fourth place following a steady and careful climb at the final table.
As had been the case throughout the final table, Ponakovs and Addamo would continue to battle. Ponakovs ended up losing two big all ins to Addamo with the latter hitting a pair when behind both times, which was enough to send the Latvian away in third place.
"Ponakovs is a tough opponent. He always likes to battle. I got the better of him today… well… let's check that actually, I got lucky against him today," said Addamo.
Heads-up play would then commence between Addamo and David Yan, who had been laying in the shadows for much of the final table, preserving his big stack and playing very few pots. Addamo had about a two-to-one chip lead and maintained that advantage after about fifteen minutes of back-and-forth hands without much change in chip position. Eventually, Addamo would finish Yan off when he came from behind on the final hand.
That concludes PokerNews's coverage of the €50,000 Single Day High Roller II at EPT Barcelona. Stay tuned for more updates throughout the festival live from Casino Barcelona. Follow more EPT Barcelona live updates here.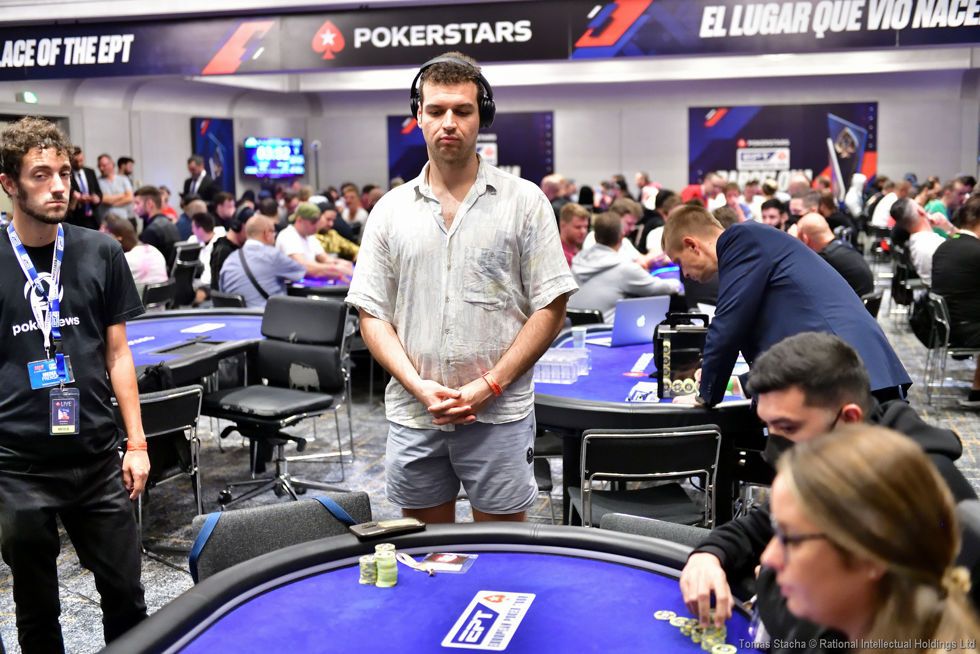 Nível 23 : Blinds 40,000/80,000, 80,000 ante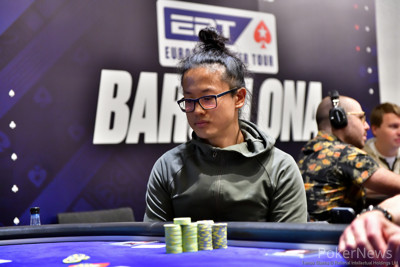 After a few inconsequential hands of back and forth, David Yan shoved for 1,935,000 from the small blind. Michael Addamo got a count and thought a few seconds before spiking in the call.
David Yan:

Michael Addamo:
The flop came
to send Addamo into the lead. The turn was the
to open up chop outs but the river was the
and just like that Addamo conquered another high roller field.
Nível: 23
Blinds: 40,000/80,000
Ante: 80,000
Nível 22 : Blinds 30,000/60,000, 60,000 ante
The two players are on a break, play will resume when they come back.
Nível 22 : Blinds 30,000/60,000, 60,000 ante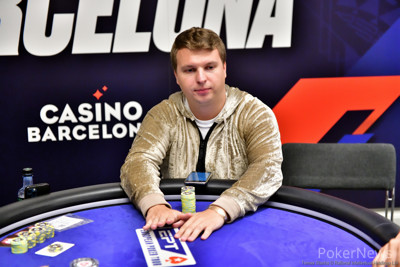 From the button Aleksejs Ponakovs raised to 700,000, leaving himself only 80,000 behind. Michael Addamo called in the big blind.
The flop came
. Addamo bet the rest and Ponakovs called. Addamo had flopped a pair with the
while Ponakovs had the
.
The turn was the
and the river the
to end the day for Ponakovs after a hard-fought final table performance.
Nível 22 : Blinds 30,000/60,000, 60,000 ante
On the first hand of three-handed play, Michael Addamo raised all of his chips except for one chip behind for 1,183,000 in the small blind. Aleksejs Ponakovs called.
The flop came
. Ponakovs tossed in the chip bet to force Addamo all in who called. Addamo had the
flopped pair while Ponakovs had the
.
The turn was the
and the river the
to give the huge pot to Addamo.
Nível 22 : Blinds 30,000/60,000, 60,000 ante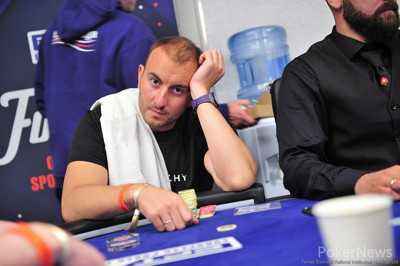 David Yan raised from the button, Mikalai Vaskaboinikau went all in and Yan called.
Mikalai Vaskaboinikau:

David Yan:
The flop gave Yan a set as it came
, the turn was the
and the river came the
to give Vskaboinikau a useless set and he was sent away.
Nível: 22
Blinds: 30,000/60,000
Ante: 60,000
Nível 21 : Blinds 25,000/50,000, 50,000 ante
The players have decided to take an unscheduled brief bathroom break.