So Close He Can Almost Taste It; POY Leader Deeb Reflects on Summer of Success

Nível 23 : 200,000-400,000, 400,000 ante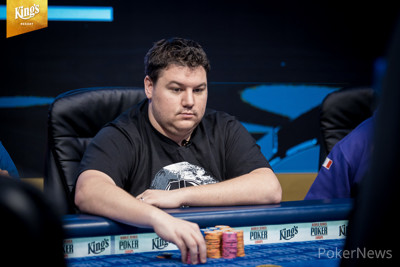 He's not there just yet. But it would take something miraculous to deny Shaun Deeb the WSOP Player of the Year title.
Mathematically these things are never certain. But with only two other players in the current top ten travelling to Rozvadov for the WSOP Europe - the closest of whom being Anthony Zinno almost 2,500 points behind - it's fair to say that it's going to take something extraordinary to deny Deeb the title.
With over $6m in lifetime earnings, $4.2m which has come at the WSOP, Deeb says that he always thought he had a chance of making it every year that he's played the WSOP.
"When you look at the last six to eight years and the people that have won, three or four are my closest friends and most of my buddies are near the top of the leaderboard year on year. It's a small group of players that have a good shot every year. Most of us play together, we've dealt with each other day in day out, so it's just fun to finally join them. It's still not going to sink in until I see the picture."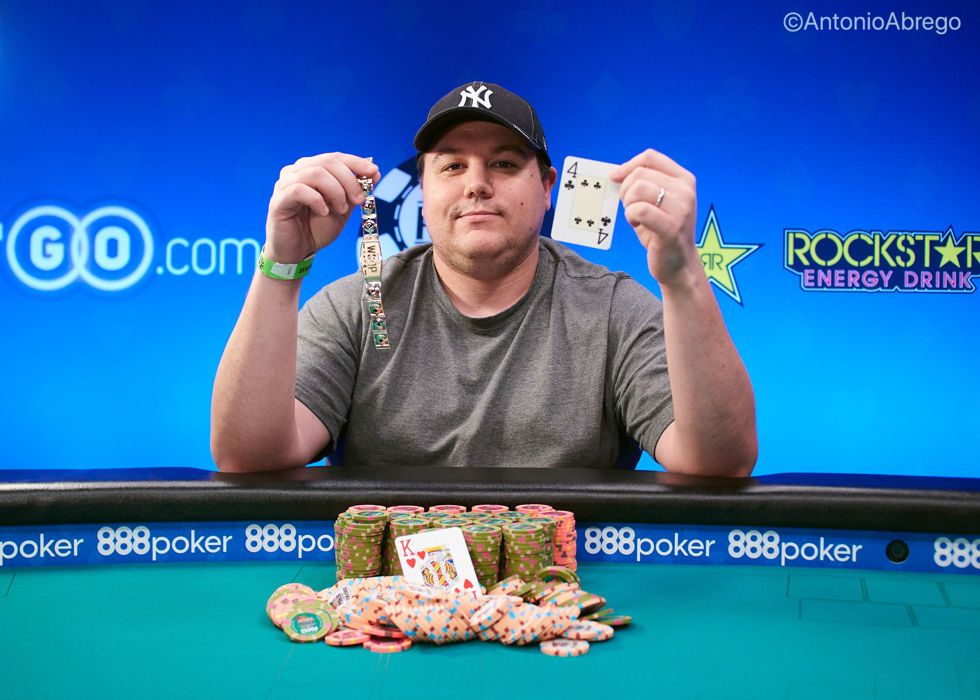 Deeb doesn't strike you as a player motivated by an oversized banner on the wall of the Rio, but the more you talk to him about the Player of the Year race you realise that it's the culmination of a career spent honing his skills at mixed game tournaments.
"The banner is important," reiterates Deeb. "I was given a threat by Frank Kassela. Basically, when I was second or third he said that no matter where I finished, he was going to get a banner with my eventual place on it. And if I didn't win he was going to put it up at his house all summer.
"And Frank doesn't do anything small! So when he says he's going to buy a banner, I imagine one that would cover his entire house. And if I didn't win he'd have gotten this banner and every day when I got home [Deeb stays at Kassela's house] I'd have seen this ginormous banner with 'Shaun Deeb – WSOP POY Third Place' written on it."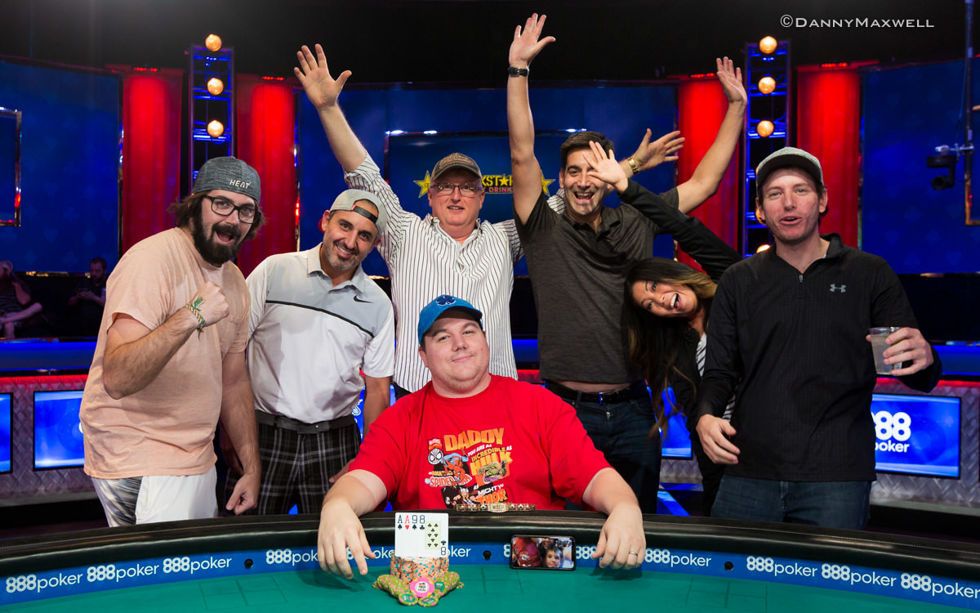 Having played every WSOP since he turned 21 – he's 32 now – is 2018 Deeb's most successful summer?
"Yes and no," he says. "This year it's my first year where I've played zero hands of cash. After a week or two I just decided I wanted to put up a really good tournament year so I did. People who try to juggle both get no sleep, they're exhausted, they skip tournaments you want to play and cash games you definitely shouldn't miss. So it's important to focus on one or the other because it's a struggle to do both and you just end up hurting your equity a lot."
And the consequence of no cash? Deeb's most successful summer, at least when it comes to tournaments.
"I've had summers where I've won more money playing Open-Faced Chinese and winning the One Drop satellite, but two bracelets are more than I've won in any other year, and they were two really good ones as well so I enjoyed it.
"I mean they're two events that I have a very low edge in – if any – but things fell my way. Just having a very good table draw and coming across fortuitous situations throughout the whole tournament.
"And they were huge payouts - $800,000 and $1.4m – so I know I'm very lucky to win events that pay so much and yet have a smaller field size."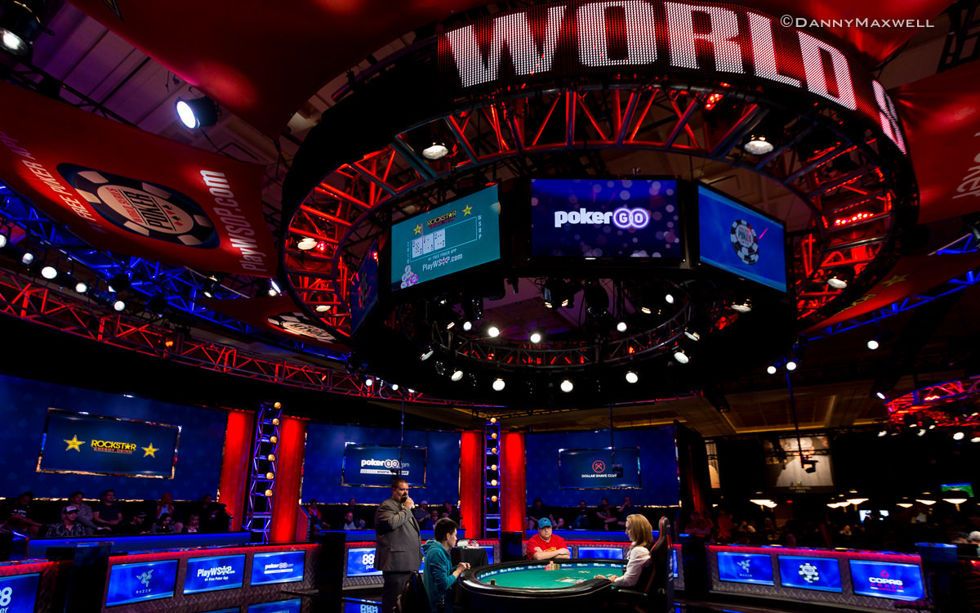 There are many instances of players and Players of the Year winning multiple tournaments in one year, so does Deeb think that a second is on the cards if a player wins a first.
"It depends on whether you're a fish or a top guy," says Deeb. "Once you win one, you're going to want to play more events and there were definitely some spots where people were like 'Oh shit, this guy just won $1.4m. He's not going to care; he's going to bluff me and call me and whatever'. So I got away with some spots because of that.
"But people who knew me from before know that I'm going to be playing similar to that no matter what. I'm not old and washed up; I mean I am, but not as bad as some may think."
Are there any regrets from a successful summer?
"There's always a sour point for a mixed game player and that's the $50,000 Players Championship. I got 10th in an insanely tough field. But the year before I final-tabled and finished sixth. It's just the event you want to do well in as a mixed game player – it's our Main Event! Looking back on the summer and how I wish it could have gone better, it's that event."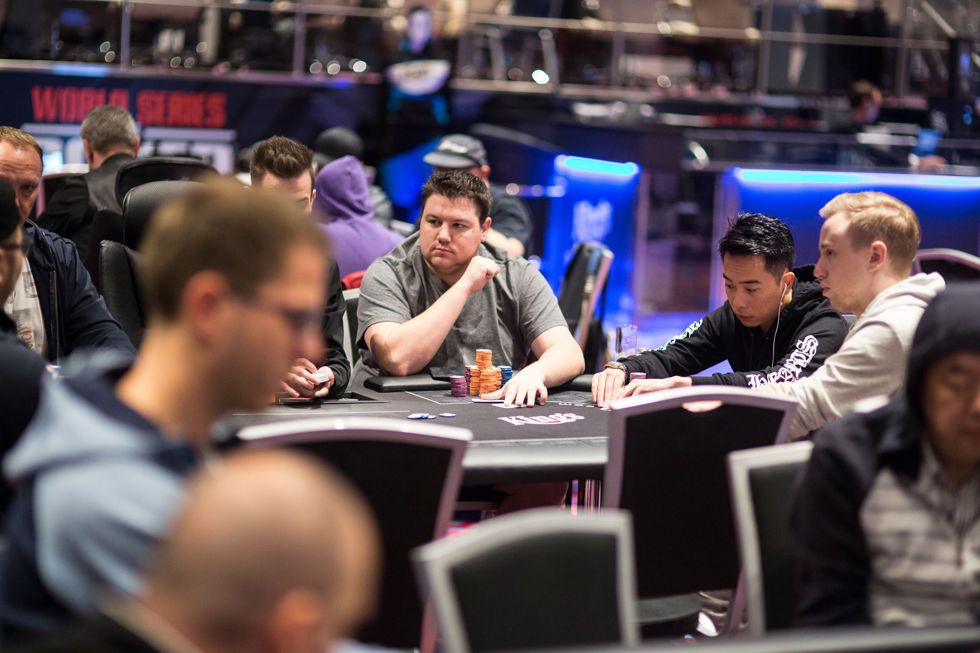 The race involved several big names that are consistently competing for the WSOP Player of the Year title and Deeb says that although it was a lot of fun keeping tabs on one another's performances, he's glad to have all but won it.
"So often in tournaments, people are disappointed because they're losing. But obviously, the people going for Player of the Year had a very profitable summer, having won a bunch of high buy-in tournaments. We're all upbeat and happy and well aware that it's a statistical anomaly.
"I know we'll all look back and remember fondly on this year. I've had friends win it in the past and I've seen their banners for winning Player of the Year and laughed because back then I played most of the events and I played better than them.
"And now I did it."