Daniel Negreanu in Search of Bracelet No. 7, Leads $50,000 Poker Players Championship
Nível 23 : 120,000-240,000, 0 ante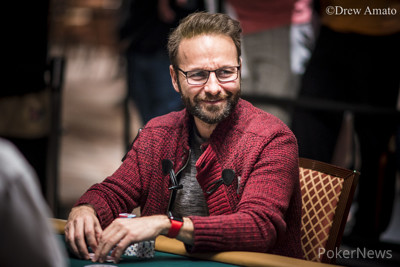 The final table is set for the $50,000 Poker Players Championship. Six-time bracelet winner Daniel Negreanu is in pole position not only to win seventh bracelet, but to win an event that holds special meaning.
"I helped create this event when it was originally created years ago," Negreanu said. "I always was so disappointed I hadn't done better. I had a couple of cashes and last year came in 12th. I always felt, especially this year more than ever, that it's something I wanted to win.
"I've won Player of the Year twice, but this is the best year I've ever had, especially if I can top it off with a bracelet. I'd have six top 20 finishes."
Things didn't look good for Negreanu with 20 players remaining on Day 3. He was the short stack and down to just one-and-a-half big bets. The field wasn't even in the money yet. One day and six levels later, Negreanu is the chip leader.
He began Day 4 fifth in chips of the remaining 15 players and by the time eight players remained, he was still below average and sixth in chips. However, his rush then began and he quickly ascended the leaderboard.
"Obviously, it was amazing. I've been setting my intention every day for the chip counts. So far, everything I've envisioned is coming to fruition."
Negreanu's goal for Day 1 was to finish with 400,000, and he ended up with 360,000. On Day 2 he set his sights at 1 million and finished with 680,000. His plan for Day 3 was to bag 2.4 million and finished just below it with 2.2. He hoped for 6 million going into the final table, and finished three bets away with 5.93 million. Priding himself as one of the best all-around players in the game, Negreanu feels well prepared for whatever the final table brings.
"This whole tournament's unique," he said." You have some of the players that clearly don't know how to play some of the games very well, so they make up for it in other games where they play overly aggressive and stuff like that. So, I've been trying to avoid the landmines.
"There's a few players, of course, who play all of the games well and they're doing the same thing. You can't just be a wimp, and just be a pushover when you're playing games they're being aggressive on. But at the same time, you don't want to play their games. So, it's a nice little dance. That's why I love the eight-game mix, because you're doing a little bit of both."
All told, the final tablists boast more than $55 million in career tournament winnings. Sixty percent of that belongs to Negreanu, but it won't be a walk in the park to capture bracelet No. 7. Here is how the final table stacks up:
| Seat | Player | Country | Chip Count |
| --- | --- | --- | --- |
| 1 | Ivo Donev | Austria | 2,990,000 |
| 2 | Johannes Becker | Germany | 4,560,000 |
| 3 | Daniel Negreanu | Canada | 5,930,000 |
| 4 | Elior Sion | United Kingdom | 4,750,000 |
| 5 | Paul Volpe | United States | 1,570,000 |
| 6 | Isaac Haxton | United States | 5,205,000 |
"Paul Volpe plays all of the games at the high stakes," Negreanu added "There's a couple of guys like Ike and Johnny who are very, very, very good at a couple of the games and they're going to play high variance. But, there's some weaknesses in terms of experience in some of the others. On my left is Crazy Elior, who is good at everything, too. He would be the guy I think is the most well-rounded outside of myself."
The final table is set to begin at 2 p.m. on Thursday with four more hands left of Pot-Limit Omaha when play resumes. As always PokerNews will be on hand to provide updates on all of the action.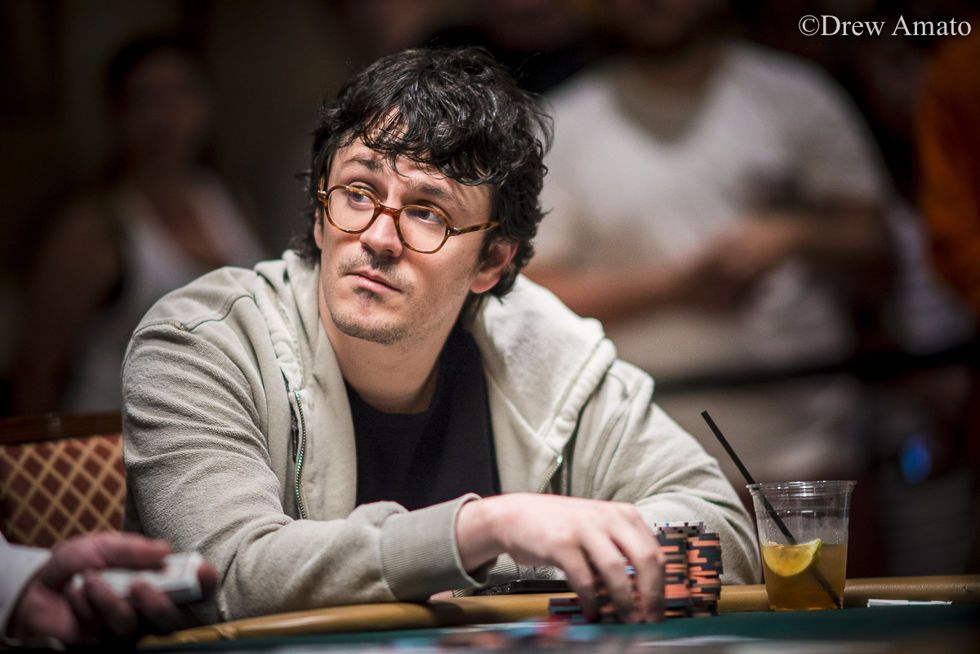 | Year | Entries | Prize Pool | Winner | Prize |
| --- | --- | --- | --- | --- |
| 2006 | 143 | $6,864,000 | Chip Reese | $1,716,000 |
| 2007 | 148 | $7,104,000 | Freddy Deeb | $2,276,832 |
| 2008 | 148 | $7,104,000 | Scotty Nguyen | $1,989,120 |
| 2009 | 95 | $4,560,000 | David Bach | $1,276,806 |
| 2010 | 116 | $5,568,000 | Michael Mizrachi | $1,559,046 |
| 2011 | 128 | $6,144,000 | Brian Rast | $1,720,328 |
| 2012 | 108 | $5,184,000 | Michael Mizrachi | $1,451,527 |
| 2013 | 132 | $6,336,000 | Matthew Ashton | $1,774,089 |
| 2014 | 102 | $4,896,000 | John Hennigan | $1,517,767 |
| 2015 | 84 | $3,696,000 | Mike Gorodinsky | $1,270,086 |
| 2016 | 91 | $4,176,000 | Brian Rast | $1,296,097 |
| 2017 | 100 | $4,800,000 | | $1,395,767 |