Nível 20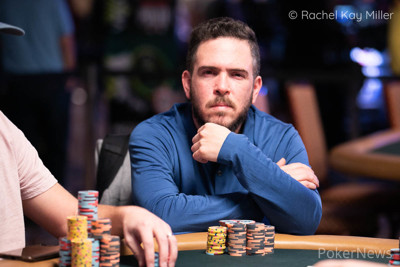 Brian Hastings:
/

Marco Johnson:
/
- folded on third street
Yuval Bronshtein:
/
/
Marco Johnson completed, Yuval Bronshtein raised, and Brian Hastings made it three bets to go. Johnson folded but Bronshtein made it four bets and Hastings called.
Hastings then called bets from Bronshtein on every street and Bronshtein revealed
for a straight and seven-low. Hastings mucked — awarding the pot to Bronshtein.
Jogador
Fichas
Oscilação

Yuval Bronshtein

2,800,000

300,000

Marco Johnson

1,550,000

-50,000

Brian Hastings

800,000

-250,000