Nível 35 : 200,000/400,000, 50,000 ante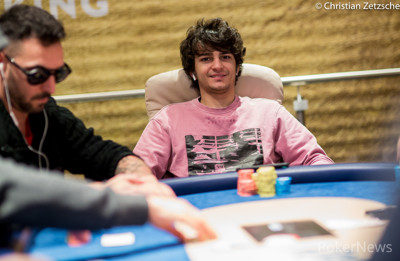 It took fewer than ten hours of play in the most recent 2020 GGPoker World Series of Poker Online Bracelet Events to crown a champion in Event #50: $2,100 Bounty Championship. Flying the Maltese flag, it was Italy's Enrico "GTOExploiter" Camosci that topped a field of 1,168 entries to take home the lion's share of the $2,336,000 prize pool.
Camosci entered the final table as the chip leader after eliminating Alex Difelice on the final table bubble and spent most of the time near the top of the leaderboard after. He subsequently knocked out three of the finalists and has earned his maiden WSOP gold bracelet along with $327,319 for his efforts.
The sheer magnitude of Camosci's bounty prize of $142,740, which is bigger than the cash prize for second-placed Omer "omeroz01" Ozsirkintis and nearly as big as the total prize of third-placed Aki "Seabossss" Virtanen, reveals the importance of the progressive knockout format which triggered most of the action throughout the day.
The final table also featured 2017 WSOP Main Event finalist Damian Salas, Dominik Panka and Connor Drinan who were the first three players to bust.
Final Result Event #50: $2,100 Bounty Championship
| Place | Winner | Country | Cash Prize | Bounty Prize | Total Prize |
| --- | --- | --- | --- | --- | --- |
| 1 | Enrico "GTOExploiter" Camosci | Italy | $184,579 | $142,740 | $327,319 |
| 2 | Omer "omeroz01" Ozsirkintis | Turkey | $133,948 | $48,615 | $182,564 |
| 3 | Aki "Seabossss" Virtanen | Finland | $97,206 | $47,043 | $144,249 |
| 4 | Alexander "xBGx" Fitasov | Russia | $70,543 | $6,750 | $77,293 |
| 5 | Murilo "muka82" Figueredo | Brazil | $51,193 | $18,656 | $69,849 |
| 6 | Renato "MAIAAA" Valentim | Brazil | $37,151 | $7,313 | $44,463 |
| 7 | Connor Drinan | United States | $26,960 | $17,352 | $44,312 |
| 8 | Dominik "tiredfella" Panka | Poland | $19,565 | $17,813 | $37,378 |
| 9 | Damian Salas | Argentina | $14,198 | $22,328 | $36,527 |
Action of the Day
Action got underway at 2 p.m. Eastern today and by the time Level 2 started, the field had already swelled to more than 500 entries. It kept growing through the late registration period, eventually topping out at 1,168 entries. That put $2,336,000 into the prize pool, to be divided 170 ways.
As is typical for a progressive knockout event, the action moved quickly. Less than 4 hours after the first hands were dealt, the field was down to 300 players, and it took another hour to get down to the money. Among the players to get close, but fall short of the paid spots was GGPoker ambassador Daniel Negreanu, as well as Simon Higgins and Patrick "Egption" Tardif. Martin Pineiro was one of three players to bust on the bubble hand before the money.
Once they got into the money, if anything, the action picked up speed. Just 20 minutes later, they were down to 130, and another 20 minutes on just 88 players remained. Along the way, players like Ajay "Ross_Geller" Chabra, Kazuki "8809" Ikeuchi, Mike McDonald, and Pete Chen booked minimum cashes, while Kilian "Birdie Power" Loeffler and Parker Talbot managed to get into the second pay level.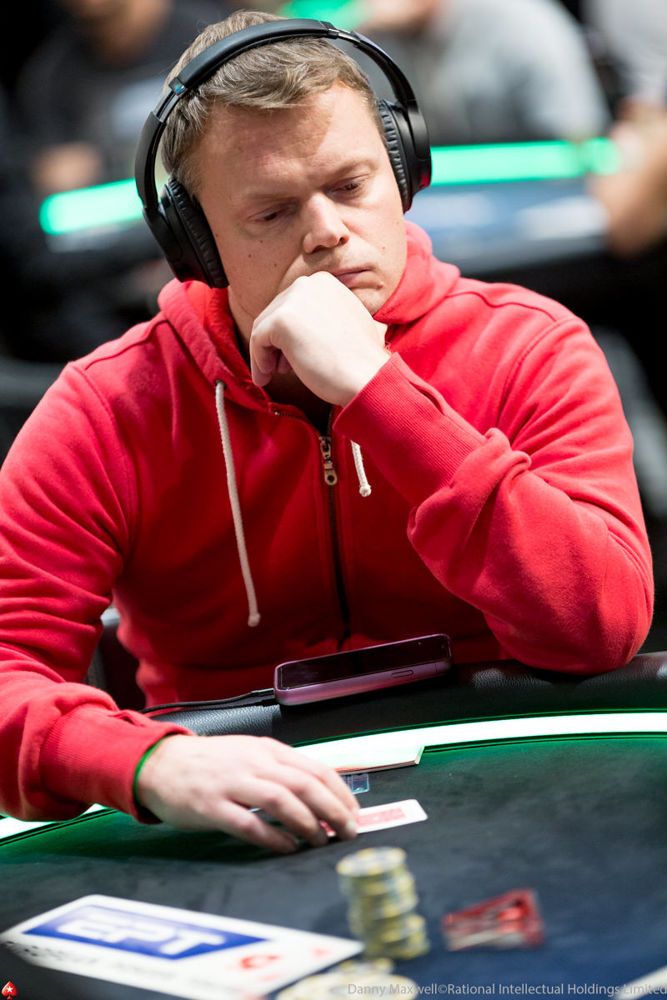 One level later they were down to 61, having lost Juha Helppi, Bernardo "GGeKKo" Dias, Thomas Cazayous, and Gary "bebeloup" Hasson along the way in the $3,020 pay level. By the start of Level 23, there were 42 players left in action, and they'd set the final 4 tables by the end of the level.
Canadian Alex Difelice led the field at that point, holding about 1 million more than his closest competitor, fellow Canadian Ameer "JCardz" Wakil. Along the way to the final 24 they lost players like GGPoker ambassador Bertrand "ElkY" Grospellier, as well as Alessandro "GoldRush" Giannelli, Pedro "WhyNotChili" Ivars, and Ami Barer.
Just after Level 26 began, they were down to 17 left, with Wakil, Blake "Beast2018!" Bohn, and Timothy Cramer falling along the way, among others. It took until just before the end of Level 30 before Alex Difelice was eliminated in 10th place to set up the final table draw with Enrico "GTOExploiter" Camosci leading the way with more than 8 million chips.
Damian Salas was the first to go from the final table after he shoved over an open from Aki "Seabossss" Virtanen, and not only ran fives into queens, but ended his day with death by quads. Dominik "tiredfella" Panka followed in short order after the Pole got the worst ace in against Murilo "muka82" Figueredo and couldn't get there. Next out was Connor Drinan after he couldn't find an ace or a king against the sixes of Virtanen.
Alexander "xBGx" Fitasov survived a huge cooler when he got queens in against Omer "omeroz01" Ozsirkintis' kings and the board ran out all spades right before Renato "MAIAAA" Valentim fell to the two pair of Virtanen. Action slowed a little bit with a couple of double ups through Level 32, but Figueredo was the next to go early in Level 34 when Camosci's ace held over his king.
Camosci surged into a nearly 3x lead after eliminating Fitasov in 4th place for a total score of more than $75,000 when Fitasov's queens couldn't hold against ace-ten. Virtanen, who did a lot of the heavy lifting early in the final table, fell in third place for $144,249 including almost $50k in bounties. The Finn got his money in with a made flush and straight flush redraw on the flop, but couldn't hold as a fourth diamond came on the river to give Ozsirkintis the nut flush with the ace.
Heads up between Ozsirkintis and Camosci didn't last long. The Italian came into heads up with the chip lead, and was never at risk. The final chips got in the middle in a race situation, and while Ozsirkintis hit his ace on the flop, Camosci rivered the spade flush to take it all down. Ozsirkintis booked $48,615 in bounties in addition to the $133,948 second place prize. Camosci ended up with a total first place prize of more than $325,000, including more than $142,000 in bounties alone.
PokerNews will be back again tomorrow with more bracelet action in Event #51: $400 Pot Limit Omaha. Stay tuned here throughout the month of August and into September for all the GGPoker WSOP Online action.