Daniel "SmilleThHero" Smiljkovic Takes Down the PokerStars EPT Online 07: $2,100 NLHE [8-Max] for $113,490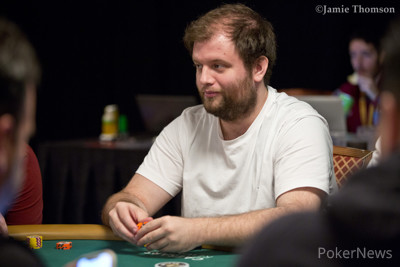 The PokerStars EPT Online 07: $2,100 NLHE [8-Max] tournament came to an end after just over seven hours with Daniel "SmilleThHero" Smiljkovic making a miraculous comeback against "luelue399" heads-up for a combined total of $113,490 which included $59,039 in bounties which was more than the regular first-place prize. There were 242 unique players who reentered 92 times to get to a total of 334 entries for a total prize purse of $668,000.
Smiljkovic has had some decent results in live events but has shown more prowess on the online tables with wins in the Winter Series, SCOOP, and High Roller Club but this score here is his biggest one to date if you include the bounties. His heads-up opponent, "luelue399" most recently won the WCOOP-63-H: $2,100 NLHE [8-Max, Progressive KO, Freezeout, Thursday Thrill SE] for $171,300 and has been spotted with several deep runs in the MTT-fields on PokerStars before.
Other familiar players on the final table included Andrey "drupa-lucker" Chernokoz, Aleksejs "APonakov" Ponakovs, Joni "bustoville" Jouhkimainen, and Thomas "MarToMchat" Boivin.
PokerStars EPT Online 07: $2,100 NLHE [8-Max] Final Table Results
| Place | Player | Country | Bounty | Prize | Total |
| --- | --- | --- | --- | --- | --- |
| 1 | Daniel "SmilleThHero" Smiljkovic | Austria | $59,039 | $54,451 | $113,490 |
| 2 | "luelue399" | Canada | $36,914 | $54,450 | $91,364 |
| 3 | Andrey "drupa-lucker" Chernokoz | Russia | $6,000 | $35,329 | $41,329 |
| 4 | Aleksejs "APonakov" Ponakovs | Estonia | $26,047 | $26,653 | $52,700 |
| 5 | "lesha-bablo" | Belarus | $3,844 | $20,108 | $23,952 |
| 6 | "S.N.I.N.1" | Moldova | $2,250 | $15,170 | $17,420 |
| 7 | Joni "bustoville" Jouhkimainen | Finland | $6,000 | $11,445 | $17,445 |
| 8 | Thomas "MarToMchat" Boivin | Belgium | $7,500 | $8,634 | $16,134 |
| 9 | "mmetsla" | Estonia | $5,250 | $6,867 | $12,117 |
Start of the Day
The tournament kicked off at the start of the day with 77 players in the field and within a few minutes Eduardo "edudrake1987" Pires claimed the first victim when he eliminated "Dynamonster". With players getting the opportunity to reenter up to two times, the players were not hesitating in trying to claim as many bounties as possible. By the time the registration period closed, there were only 90 players left with 41 of them getting paid a share of the regular prize pool.
It would take just over an hour before the bubble burst when Sam "Str8$$$Homey" Greenwood got his last few chips in with queens and was up against Jouhkimainen in the big blind who held king-seven. The king on the flop and the seven on the turn ensured the bubble burst and the slew of eliminations could start coming in.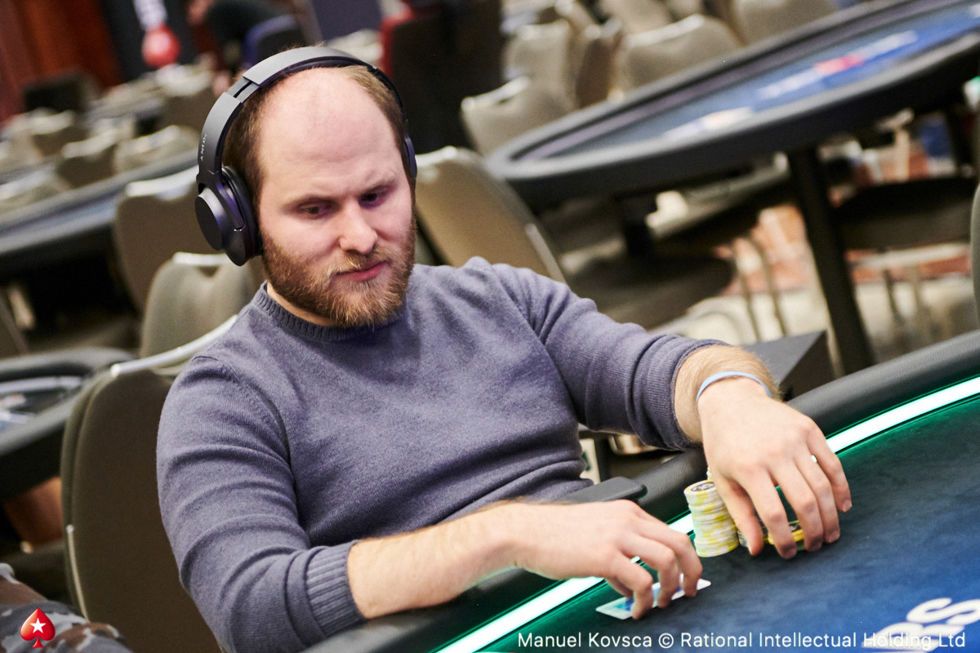 David "MonkeyBausss" Laka was the first-ever EPT Online champion in history but fell in 25th place when he ran his queen-ten into the king-queen of Jans "Graftekkel" Arends. Tatiana "Mysters_Y" Barausova won an EPT Spade trophy last night but couldn't make it too when she lost all her chips to "kennyct31" in a three-way all-in situation which also included "luelue399".
"luelue399" Seems Unstoppable
"kennyct31" couldn't keep hold of those chips though as they lost them all to "luelue399" immediately after. This signaled the start of the run of "luelue399" as they took out Mike "SirWatts" Watson and Pavel "MountainRo$e" Veksler out after for a big chip lead. Arends busted on the other table before Fedor "CrownUpGuy" Holz bubbled the final table thanks to Ponakovs who was the table leader there.
"mmetsla" fell to Chernokoz and Boivin busted to Ponakovs before Smiljkovic doubled up through "luelue399" as the shortest stack to jump to the middle of the pack. "luelue399" knocked out Jouhkimainen first and then "S.N.I.N.1" followed by "lesha-bablo". Then to complete the amazing run, they took out Ponakovs too to start three-handed play with 72% of the chips in play in their own stack.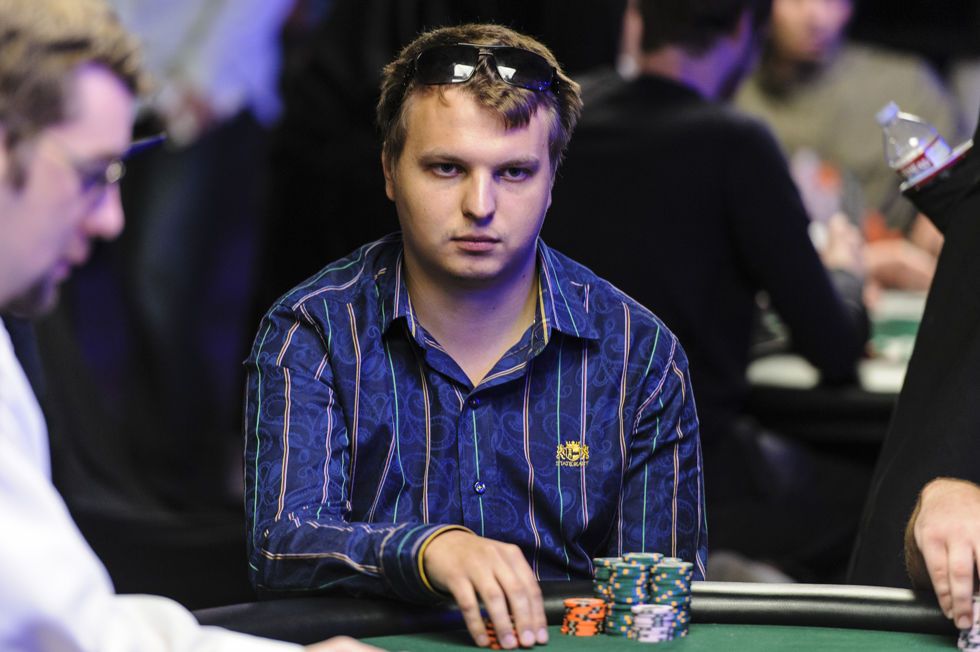 Smiljkovic's Battle to Victory
Smikovic was the shortest stack once again but doubled up to 28 big blinds before taking out Chernokoz but "luelue399" still had a 2:1 chip lead at that point. "luelue399" kept the pressure on Smiljkovic up to the point that he was down to fewer than six big blinds before doubling up three times to take over the chip lead.
Smiljkovic now kept pushing to get "luelue399" down to 13 big blinds before they called with ace-ten suited. SMiljkovic's pocket fours stayed ahead throughout the runout of the board to deliver him the dreamy end of the road with a win and EPT Spade trophy for his efforts today.
PokerNews will be back on Wednesday, November 11, with coverage of the final table of EPT Online 06: $10,300 NLHE [8-Max, High Roller] and Day 1s of EPT Online 08: $2,100 NLHE [8-Max] & EPT Online 09: $5,200 8-Game [High Roller] so make sure to keep following all the live updates right here.