Setting Out Objectives and Dreaming Dreams with Romain Lewis

Nível 20 : 100,000-200,000, 200,000 ante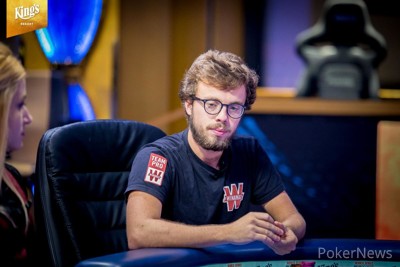 Romain Lewis recorded a total of four top-three finishes in WSOP events in Las Vegas and Rozvadov, and was challenging for Player of the Year for a short while before a certain Shaun Deeb took the race by the scruff of its neck.
But with a WSOP that included three of his first four six-figure scores in the space of two months, does Lewis himself consider his 2018 WSOP a breakout one?
"I think that during every period or year of your life when you play professionally, there are different breakout moments and successes. It's just when you get to the higher buy-in end they become more relevant. Breakouts happen at lower buy-ins or stakes, and they were as important as the recent successes at higher buy-ins."
2018 was Lewis' second trip to the World Series of Poker, after amassing just under $40k in cash in 2017.
"I wasn't too happy or sad about my first one," said Lewis. "It went average. I'd heard all the stories of people coming back broke; bad stories about spending a lot of money and dealing with playing for thirty days straight."
"It was important in my first year to really go to what is essentially the World Cup of poker and be there ready from the first day to the last with one goal in mind - to perform well. That's what I did and I'm pretty happy about it."
This year, along with his fellow Winamax Team Pros, Lewis prepared accordingly; setting out objectives and aiming to be in the best possible conditions to do well. And it instantly paid off.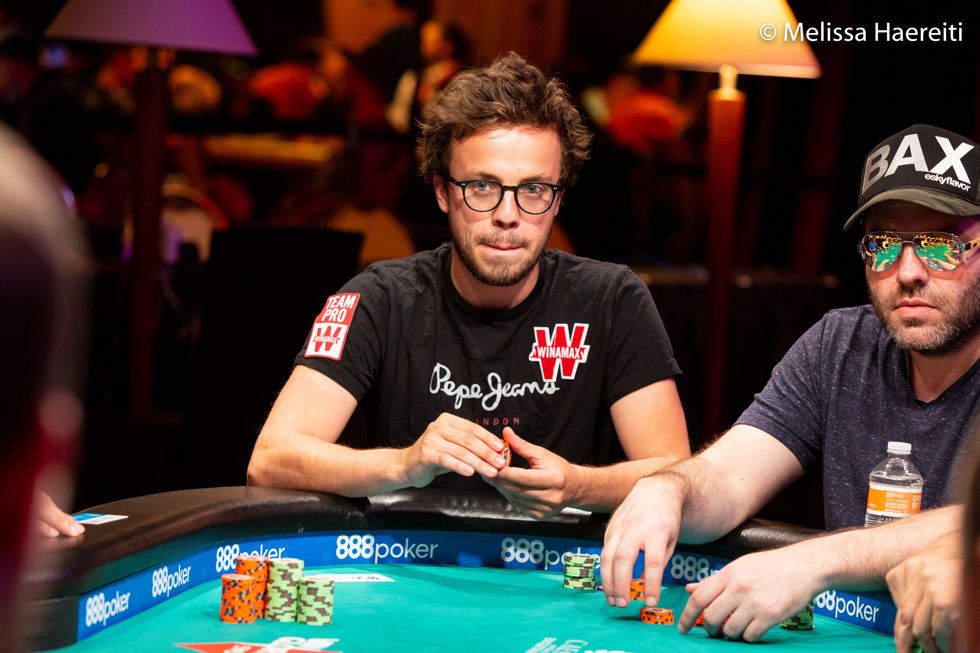 In his first WSOP tournament of the year he finished second in Event #13: $1,500 No Limit Hold'em for $194,837, almost quintupling his cashes from the previous year. Lewis said it certainly took the pressure off.
"It just meant that even if I busted 50-60k in tournaments, it would have been a really positive summer. When I set out my objectives for the summer, it was hard to imagine actually making two final tables like I wrote down. It's not that I didn't think I was able to go deep in the tournament, but it's very dependent on a lot of circumstances.
"Also I knew that for subsequent tournaments after a big win it's not easy to be as focused as I was before or be in the same mindset, so the objective from that moment on was to take every tournament that was coming up as seriously; even more seriously than the first one."
Lewis said that despite the early win that he says meant no more pressure of 'having a good Vegas,' he played every tournament that he set out to play.
"As the Series was going, I was really positive about what was going on, who I was with and the whole rhythm and routine. Even when I busted the Main Event, I didn't regret my little high variance play; I was ok with myself and just raring to go for the tournaments afterwards.
"Switching to Pot-Limit Omaha was like a breath of fresh air after a month of No-Limit Hold'em. I finished 23rd and suddenly was like 'Wait, hey. PLO is fun! Maybe I can play the $3,000 6-Max PLO?' That was probably the only tournament I wasn't set out to play at the start of the summer."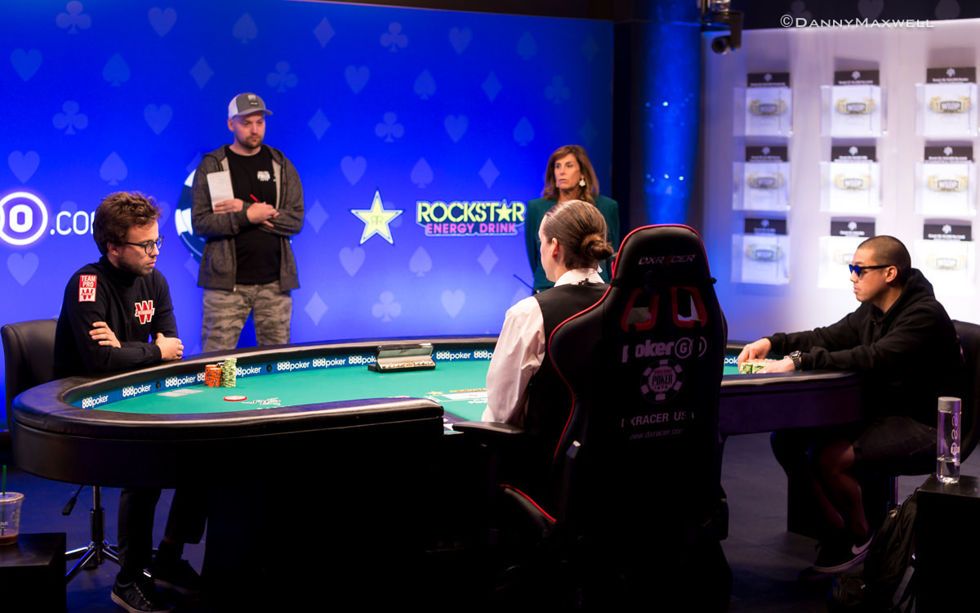 Following his cash in the first event of the summer, Lewis followed up that result with another second-place finish in Event #69: $3,000 Pot Limit Omaha 6-Max for $293,553.
"I remember coming second in the $3k PLO and checking out the points I would get if I won the $10k 6-Max. I said to my friend "All I need to do is win the $10k 6-Max and I have a great shot at winning POY."
Lewis said that between the two events he had five hours of sleep, but that didn't stop him adding another six-figure result finishing third in Event #74: $10,000 No-Limit Hold'em 6-Max for an additional $325,842.
"I finished 15th in the $10k 6-Max last year, and I can remember exactly how I was feeling; my emotions at the time and my level of stress at different moments in the tournament. The progression from last year to this year was insane. I was really calm right up until the end. Everything that happened before that tournament helped, but I understood what it takes to get in the correct mindset.
"That was one thing I was really happy with over the summer, running deep over a lot of different buy-ins levels. That was something I had trouble with before. I didn't play any tournaments higher than $10,000 buy-in. I think that $25,000+, especially at the WSOP are that next level and that's not for me right now; I don't want to rush things."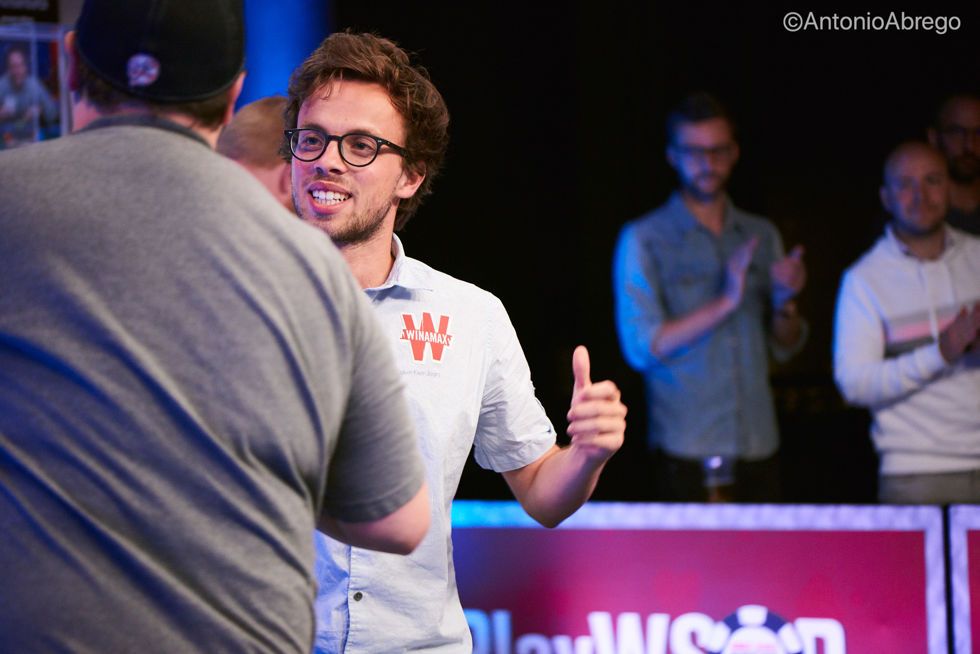 With a few different results - perhaps a first bracelet - Lewis could be staring at a tasty Player of the Year battle between him and Shaun Deeb. He admits that there is a huge difference in points between a runner-up finish and a bracelet, so does he feel like he missed out on any larger prize?
"I've seen pictures and video of the World Series since I was 14 or 15 years old, and it's not something I pictured, having my face up there. But it was something that I kept open and followed all summer.
"The three left in the $10k 6-Max were me, Paul Volpe and Shaun Deeb who were already high up in the whole thing, so I mean there was a chance of it happening if I had won it and Deeb came third."
But there was still a chance with more POY points on offer at the World Series of Poker Europe at King's Casino, Rozvadov.
"I came to Rozvadov and said to myself 'Alright, Deeb is here but I'm absolutely allowed to win one of these first tournaments' and if I win one, then all I need to do is win another and then finish top three in the main! There was still a distant possibility and it was fun to give it a shot.
And just like in Vegas, Lewis came roaring out of the gate finishing third in Event #3: €550 Pot Limit Omaha 8-Max for €59,625.
"If I won that first tournament then I could have put the pressure on [Deeb]. There was one funny moment at that final table when I was coming back to my room, and he asked me where I finished in the PLO.
"I said third and he looked at me and said 'Good.' That could have been a fun one!"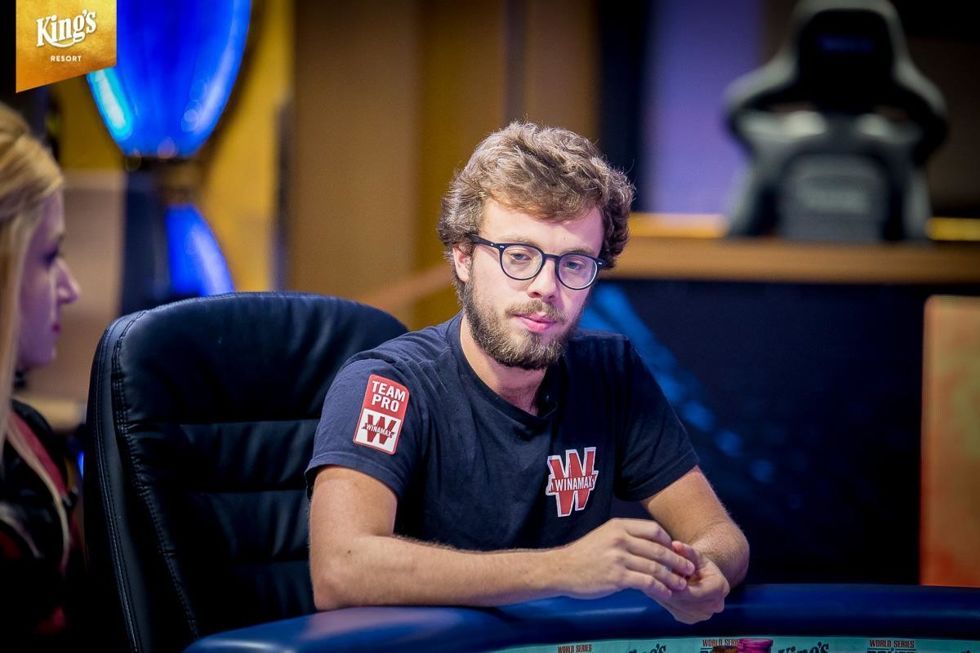 With it still being so young in his poker career, Lewis says that he's happy to have the year he's had after so few years of playing and that his objectives for subsequent years are "way easy to set" because of what's happened this year.
"I mean it was only my second year in Vegas; what if I won a bracelet and maybe became POY? Things would have been different and maybe less motivated going forward. My goals would be harder to get tougher next year. I tend to spend less energy thinking on what could have been, and more on resetting my objectives and trying to be satisfied with what's going on.
"Poker is a game of being frustrated all the time, and if I can't be happy with top 10 in the POY standings, then I'll never be happy!"
But having been so close - four times now - how does Lewis balance the setting of objectives with the dream to one day obtain a WSOP gold bracelet?
"If I can put myself these situations where I'm going to be in the best condition possible to run deep during the WSOP, then it's impossible for me to think that there will not be other opportunities. I think it's hard to dream of a bracelet when it's been so close three or four times. It's not like the dream was there and I missed out on it. I've aready been in top three situations, and I'm already so grateful for that.
"The dream I had four or five years ago is definitely here right now. It's just about resetting those dreams. The thing is, when you become more professional as a poker player, those dreams become more like objectives. Because your objective is to fulfill those dreams."