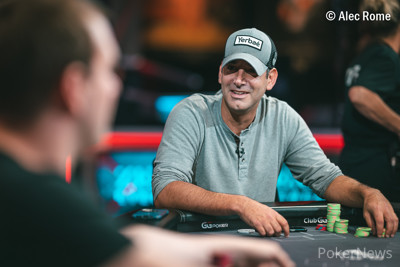 Seven Card Stud
Andrew Yeh:
/
/

Craig Chait:
/
/
Craig Chait completed with his split tens and Yeh called with an ace in the hole and a couple of spades.
Yeh led with a bet when he made open eights on fourth and Chait made the call.
Yeh made the better hand with two pair on fifth and bet again, Chait again called.
Chait made open jacks for two pair himself and bet sixth street, Yeh called.
Chait improved to kings and jacks on seventh and bet the final street. Yeh thought for a bit and made the call.
| | | | | | |
| --- | --- | --- | --- | --- | --- |
| Andrew Yeh | | | | 7,525,000 | -1,650,000 |
| Craig Chait | | | | 5,025,000 | 1,650,000 |