$1,650 No-Limit Hold'em Terminator
Dias: 1
$1,650 No-Limit Hold'em Terminator
Dia 1 Iniciado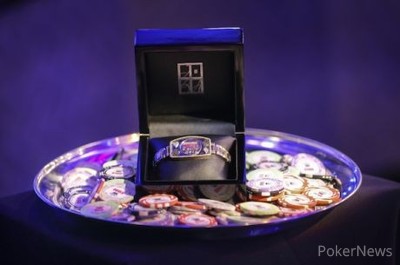 It's a busy day here at the 2014 World Series of Poker Asia-Pacific. Event #2 $2,200 No-Limit Hold'em will crown a winner, while Event #3 $1,650 Pot-Limit Omaha looks to play down to a final table. Meanwhile, Event #4 $1,650 No-Limit Hold'em Terminator will kick off here in the Crown Poker Room.
So what does "Terminator" mean? It means that every player in the tournament will have a $500 bounty on their head. Knock someone out, win $500 — it's that easy. So, a third of each buy-in will be devoted to the bounties while the other $1,000 will go into the prize pool.
The Terminator tournament is one of the five new events on this year's WSOP APAC schedule, but it's not new to Australia. For years the Crown Casino has been offering the format including at their popular Aussie Millions series. Now, for the first time, the WSOP will award a Terminator bracelet.
The field is expected to be a mix of local Australian hopefuls and established poker pros. Among the latter we expect to see 13-time World Series of Poker bracelet winner Phil Hellmuth; 2014 WSOP Player of the Year contenders George Danzer and Brandon Shack-Harris; reigning WSOP APAC Main Event champ Daniel Negreanu; and 2013 WSOP Main Event champ Ryan Riess.
Players will begin with 4,500 in tournament chips, and the plan for the day is to play 10 one-hour levels with a 15-minute break after every two levels. There will also be a one-hour dinner break at the end of Level 6. Late registration will remain open through the dinner break.
Cards will be in the air in a little over an hour, so stay tuned ... we'll be back!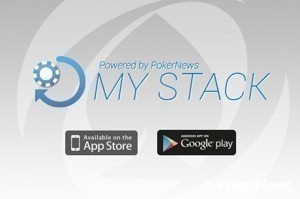 The PokerNews MyStack App is available for players here in the World Series of Poker APAC, allowing players to directly update their chip count on the PokerNews Live Reporting page for their friends and family to see.
You can download the app for iPhone or Android now to get started. Then, create a new PokerNews account or update your current one to start updating your status immediately. Your followers can see all the live action that you're involved in.
Be forewarned, however, any abuse of the app will result in account suspension or termination.
Nível: 1
Blinds: 25/25
Ante: 0
Jogador
Fichas
Oscilação

Jeff Madsen

4,500

Jonathan Little

4,500

Russell Thomas

4,500

Luke Brabin

4,500

Kitty Kuo

4,500

Tony Kambouroglou

4,500

Sean Giesbrecht

4,500

Heinz Kamutzki

4,500

Jamie Pickering

4,500

George Danzer

4,500

Ryan Riess

4,500

Jonathan Dimmig

4,500

Steve Gee

4,500

Jonathan Duhamel

4,500

Bruno Portaro

4,500

Mike Leah

4,500

Dylan Wilkerson

4,500

Vanessa Rousso

4,500

Sam Cohen

4,500

Bruno Politano

4,500

Jeffrey Moony

4,500

Simon Watt

4,500

Dennis Huntly

4,500

Everett Carlton

4,500
Table 29 is shaping up to be one of the more interesting lineups in the tournament. It currently houses two prominent female poker players in Vanessa Rousso and Sam Cohen, 2010 World Series of Poker champ Jonathan Duhamel, and the winner of Event #1 $1,100 No-Limit Hold'em Accumulator here at the WSOP APAC, Luke Brabin.
In an early hand at that table, Rousso opened the action with a raise to 75, which Cohen called from middle position. The player on the button made the call, and after Brabin and Duhamel folded from the blinds, three players saw a flop of
.
Two checks saw the player on the button bet 150, Rousso folded, and Cohen called to see the
turn. Cohen checked for a second time, and then folded to a bet of 225 from her opponent.
Jogador
Fichas
Oscilação

Jan Suchanek

4,500

Brandon Shack-Harris

4,500

Roland Israelashvili

4,500

Winfred Yu

4,500

Corey Kempson

4,500

Jonathan Karamalikis

4,500

Jack Salter

4,500

Bruno Kawauti

4,500

[Removed:17]

4,500

Ami Barer

4,500

Joe Cabret

4,500

Jackie Glazier

4,500
Most of the time showing up late for a tournament doesn't have any repercussions, but every once in awhile they do. Case in point — Table 39.
That table was recently opened to accommodate some latecomers including Daniel Negrean, Jeff Gross and Antonio Esfandiari. Needless to say, that isn't a soft lineup.
In one hand we observed, a player in middle position opened with a min-raise to 50 and Negreanu called from the button. The player in the big blind came along, and then all three players proceeded to check it down as the board ran out
. The original raiser rolled over the
for two pair, and it was good as both Negreanu and the big blind sent their cards to the muck.
With 1,525 in the pot and a board reading
, 2013 World Series of Poker Main Event champ Ryan Riess checked from the big blind and Brazil's Bernardo Castilho bet 1,100. The player on the button flatted, Riess folded, and it was heads-up action to the
river.
Castilho kept the pressure on with a bet of 1,300, and this time it did the trick as his opponent snap-folded his cards. It was a kind first level for the Brazilian, but not so much for Riess, who is down to about half the starting stack.
Jogador
Fichas
Oscilação

Bernardo Castilho

6,500

Ryan Riess

2,300

-2,200
Nível: 2
Blinds: 25/50
Ante: 0