€1,100 Main Event
Dias: 2
€1,100 Main Event
Dia 2 Iniciado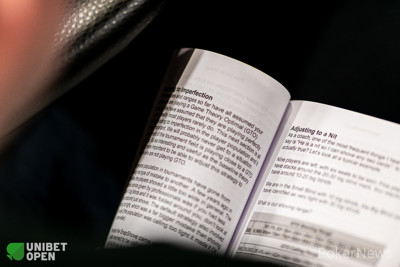 Day 2 of the 2020 Unibet Open Dublin Main Event is nearly underway. A total of 107 players made it through one of the Day 1s, and they all come together on Day 2 to play down to a final table.
Action starts on Day 2 starts at Level 11 with blinds at 1,000/2,000/2,000, and they'll play 60 minute blinds until there are nine players left. Quite a few familiar names made it through, with Max Silver bagging a top 10 stack of 213,000. The leader to start Day 2 is Ireland's Weijie Zheng, who bagged up a massive stack of 371,000.
Andy Black also bagged a top 20 stack, and will come into Day 2 with 143,000. Other familiar names to find a seat today were John Gough, Jamie Nixon, Mateusz Moolhuizen, Unibet Ambassadors Espen Jorstad, Monica Vaka, and Dara O'Kearney, Scotland's Ludovic Geilich and Niall Farrell, and Jack Hardcastle.
Cards are now in the air on the second day of play, so stay tuned here for action throughout the day.
Nível: 11
Blinds: 1,000/2,000
Ante: 2,000
Nível 11 : 1,000/2,000, 2,000 ante
The prize pool is up, and the winner tomorrow will receive nearly €65,000. There will be 39 players (out of the original 294 entries) grabbing a share of the €294,000 total prize pool, with the earliest cashers taking home €2,100. Everyone who makes the final table on Day 3 can expect at least €6,190 for a payday, but all eyes will be on the €64,110 up top.
Stay tuned to find out who gets paid in this event.
Nível 11 : 1,000/2,000, 2,000 ante
There are quite a few side events in the mix on today's schedule. First up will be the €150 + €15 Pot Limit Omaha, as well as a the €80 + €10 #QUEENRULES (Ladies Event), both of which start at 1PM.
At 3PM, Day 1 of the €300 + €30 Unibet Super Stack gets going, and at 6PM the Invitational Unibet Community Freeroll starts. The room will get very loud at 7PM when the €45 + €5 Flipout XL kicks off. Yesterday's €25 + €5 Flipout saw 12 rounds of action with a €2,400 total prize pool, so the XL version promises to be huge and loud.
The day ends with the €150 + €15 Irish Poker event at 8PM. Even for players who didn't find a bag for Day 2 of the Main, there will still be lots of chances to play some cards today.
Nível 11 : 1,000/2,000, 2,000 ante
As Day 1b and 1c were playing down late last night, a €110 NLH Hyper Turbo ran. A total of 20 players came out for the freezeout event, and they played 10 minute levels with a start stack of 10,000.
They split the €2,000 prize pool 4 ways, and just after 2AM, Bart Vanpee from Belgium took down the top prize of €850. Below are the full payout results.
| Place | Player | Country | Prize |
| --- | --- | --- | --- |
| 1 | Bart Vanpee | Belgium | €850 |
| 2 | Kevin Fitzpatrick | Ireland | €520 |
| 3 | Leander Catteeuw | Belgium | €360 |
| 4 | Kjell Hernstrom | Sweden | €270 |
Nível: 12
Blinds: 1,000/2,500
Ante: 2,500
Nível 12 : 1,000/2,500, 2,500 ante
Both of the early side events are now running. The Pot Limit Omaha currently has 16 runners with all of them still playing their original stack. That puts €2,400 into the prize pool for now.
Across the room, the ladies have gotten into the unique #QueenRules event. Its poker, but not quite as we know it, since the queens in the deck outrank the kings in this game. That can make for some interesting hands, as
is not a straight, but
is. Currently 7 ladies are seated at the table, and they are all playing their original stack. Both early sides have on reentry allowed.
Nível 12 : 1,000/2,500, 2,500 ante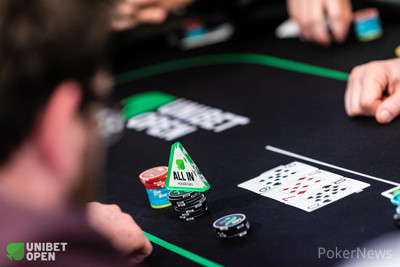 The action has been fast and furious here on Day 2 of the Main Event, and just 70 of the original 106 entries are still playing. Here's a list of players whose day is already done.
Nível 12 : 1,000/2,500, 2,500 ante
The Pot Limit Omaha event is now up to 21 runners with 17 stacks still in play, while 10 ladies have bought into the #QueenRules event, with 9 players still playing chips.
Meanwhile, the Main Event has just finished the second level of the day, and they are on their first 20 minute break of the day with 64 players remaining.