£5,250 Main Event
Dias: 3
£5,250 Main Event
Dia 3 Iniciado
| Table | Seat | Player | Chips |
| --- | --- | --- | --- |
| 24 | 1 | Sebastian Blom | 271,000 |
| 24 | 2 | Davidi Kitai | 56,100 |
| 24 | 4 | Timothy Adams | 151,700 |
| 24 | 5 | Christopher Brammer | 173,500 |
| 24 | 6 | Kitty Kuo | 266,000 |
| 24 | 7 | Dan Smith | 179,300 |
| 24 | 8 | Yosef Wolde-Mariam | 29,600 |
| | | | |
| 25 | 1 | Fabian Quoss | 71,200 |
| 25 | 2 | Luis Rodriguez | 63,400 |
| 25 | 3 | Paul Berende | 90,700 |
| 25 | 4 | Niko Mykkanen | 68,800 |
| 25 | 5 | Sunar Surinder | 93,100 |
| 25 | 6 | --empty-- | |
| 25 | 7 | Shawn Buchanan | 56,800 |
| 25 | 8 | Joey Lovelady | 447,500 |
| | | | |
| 26 | 1 | --empty-- | |
| 26 | 2 | Conor Shelly | 127,100 |
| 26 | 3 | [Removed:203] | 180,000 |
| 26 | 4 | Carla Sabini | 194,600 |
| 26 | 5 | Andrew Newson | 148,300 |
| 26 | 6 | Ramey Shaio | 31,100 |
| 26 | 7 | Dimitrios Farmakoulis | 90,300 |
| 26 | 8 | Steven Watts | 244,000 |
| | | | |
| 27 | 1 | [Removed:17] | 102,400 |
| 27 | 2 | Gaelle Baumann | 108,600 |
| 27 | 3 | Kenny Hallaert | 50,600 |
| 27 | 4 | Tamer Kamel | 193,400 |
| 27 | 5 | Mathew Frankland | 142,800 |
| 27 | 6 | Neophytos Neophytou | 122,500 |
| 27 | 7 | Peter Charalambous | 129,400 |
| 27 | 8 | Richie Allen | 132,200 |
| | | | |
| 28 | 1 | Jan Bendik | 210,800 |
| 28 | 2 | Salman Behbehani | 194,400 |
| 28 | 3 | Nurlan Boobekov | 86,500 |
| 28 | 4 | Steven Silverman | 108,200 |
| 28 | 5 | Andrew Moseley | 436,000 |
| 28 | 6 | --empty-- | |
| 28 | 7 | Juan Manuel Perez | 91,800 |
| 28 | 8 | Jan Sjavik | 143,700 |
| | | | |
| 29 | 1 | Frederik Jensen | 53,000 |
| 29 | 2 | Leo McClean | 234,000 |
| 29 | 3 | Giovani Gouveia | 182,600 |
| 29 | 4 | Vasili Firsau | 269,700 |
| 29 | 5 | Paul Volpe | 217,200 |
| 29 | 6 | Daniel Weinman | 150,100 |
| 29 | 7 | Aris Petropoulos | 55,800 |
| 29 | 8 | Steven Warburton | 292,900 |
| | | | |
| 30 | 1 | Martin Lategui Lourido | 58,900 |
| 30 | 2 | Leon Louis | 150,500 |
| 30 | 3 | Candido Goncalves | 200,600 |
| 30 | 4 | Nicolau Villa-Lobos | 247,200 |
| 30 | 5 | Joel Nordkvist | 147,400 |
| 30 | 6 | Antonin Duda | 193,000 |
| 30 | 7 | Senh Ung | 66,500 |
| 30 | 8 | Georgios Karakousis | 135,600 |
| | | | |
| 31 | 1 | Gino Gabriel | 165,200 |
| 31 | 2 | --empty-- | |
| 31 | 3 | Robin Ylitalo | 362,200 |
| 31 | 4 | Dennis Bejedal | 147,300 |
| 31 | 5 | Ryan Yu | 103,700 |
| 31 | 6 | Theo Jorgensen | 71,200 |
| 31 | 7 | Maximilian Senft | 251,400 |
| 31 | 8 | Carlo Citrone | 102,200 |
| | | | |
| 32 | 1 | Ludovic Geilich | 487,100 |
| 32 | 2 | Dhru Patel | 285,900 |
| 32 | 3 | Daniel Laidlaw | 162,400 |
| 32 | 4 | Ruben Velasco | 350,900 |
| 32 | 5 | Ilan Suloman | 204,200 |
| 32 | 6 | Mario Puccini | 175,000 |
| 32 | 7 | Kent Roed | 153,700 |
| 32 | 8 | --empty-- | |
| | | | |
| 33 | 1 | Thomas Muhlocker | 225,400 |
| 33 | 2 | Steven Lewzey | 71,500 |
| 33 | 3 | Sam Greenwood | 248,800 |
| 33 | 4 | Mateusz Zbikowski | 302,900 |
| 33 | 5 | Shannon Shorr | 202,200 |
| 33 | 6 | Dario Sammartino | 62,600 |
| 33 | 7 | Ziv Vachar | 77,000 |
| 33 | 8 | Kuljinder Sidhu | 118,200 |
| | | | |
| 34 | 1 | Daniel Reijmer | 305,800 |
| 34 | 2 | Javier Etayo | 137,200 |
| 34 | 3 | Aleksander Spadijer | 79,900 |
| 34 | 4 | Mike Watson | 124,900 |
| 34 | 5 | David Ulliott | 210,000 |
| 34 | 6 | Max Altergott | 108,200 |
| 34 | 7 | Kyle Julius | 157,900 |
| 34 | 8 | Mark Newhouse | 380,800 |
| | | | |
| 35 | 1 | Jeffrey Rossiter | 212,800 |
| 35 | 2 | Wesley Pantling | 32,200 |
| 35 | 3 | Martin Kozlov | 248,000 |
| 35 | 4 | Stefan Grunewald | 98,500 |
| 35 | 5 | Yngve Steen | 576,400 |
| 35 | 6 | Rasmus Vogt | 150,000 |
| 35 | 7 | Ole [Removed:332] | 112,400 |
| 35 | 8 | Christoph Weckmann | 254,600 |
| | | | |
| 36 | 1 | Barry Greenstein | 129,300 |
| 36 | 2 | Craig McCorkell | 90,300 |
| 36 | 3 | Tom Middleton | 141,100 |
| 36 | 4 | Jackie Glazier | 44,300 |
| 36 | 5 | Nicky Katz | 157,000 |
| 36 | 6 | Taneli Salonen | 165,000 |
| 36 | 7 | Jamil Kanji | 187,500 |
| 36 | 8 | Tudor Purice | 628200 |
| | | | |
| 37 | 1 | Henrique Pinho | 150,300 |
| 37 | 2 | Marius Torbergson | 109,900 |
| 37 | 3 | Stefan Vagner | 63,700 |
| 37 | 4 | Wai Kin Yong | 307,200 |
| 37 | 5 | josef antos | 163,600 |
| 37 | 6 | David Vamplew | 123,900 |
| 37 | 7 | Simon Brooks | 49,600 |
| 37 | 8 | Manuel Bevand | 164,800 |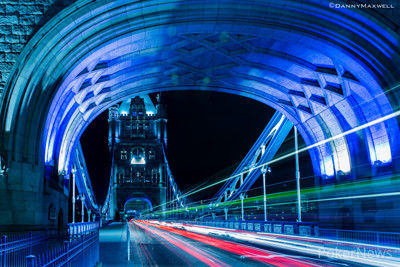 Welcome back to the Season 10 European Poker Tour London Main Event. What started with 604 players is already down to 107, of which 87 will get paid. That means 20 players will leave empty handed, and we don't expect it to take too long for the money bubble to burst here on Day 3.
Tudor Purice is the man best positioned to make a deep run into the money as he begins the day as chip leader with 628,200 in chips. Others who are sitting on healthy stacks are Ludovic Geilich (436,000), November Niner Mark Newhouse (380,800), Andy Moseley (487,100), and Yngve Steen (576,400).
In addition, three members of the Team PokerStars Pro remain — including Henrique Pinho (150,300), Barry Greenstein (129,300), and The Jorgensen (71,200). Other notables still in the field are Sebastian Blom (the brother of legendary Viktor "Isildur1" Blom), Kitty Kuo (266,000), Maximilian Senft (251,400), Sam Greenwood (248,800), Paul VOlpe (217,200), Jeff Rossiter (212,800), David "Devilfish" Ulliott (210,000), Shannon Shorr (202,200), Dan Smith (179,300), Kyle Julius (157,900), Timothy Adams (151,700), Daniel Weinman (150,100), Jan Sjavik (143,700) and Tom Middleton (141,100).
If you recall, Middleton won the EPT10 Barcelona Main Event last month. Could he become the first player to win two EPT Main Event titles (and back-to-back titles for that matter)? Only time will tell.
Action is set to kick off at Noon local time, which is less than an hour from now. Today the levels will be 90 minutes, and the plan is to play five of them. Be sure to stick around as we bring you up-to-the-minute updates straight from the floor.
Nível: 15
Blinds: 1,500/3,000
Ante: 400
Nível 15 : 1,500/3,000, 400 ante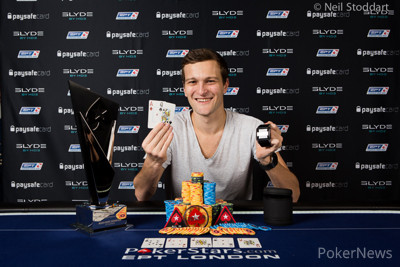 The Netherlands' Ruben Visser was much like Spindler in that he had a successful poker career even before winning the EPT London. For instance, he finished runner-up in the €5,000 NLHE event at the 2010 EPT Grand Final for €171,450; 44th in the 2011 WSOP Main Event for $196,174; eighth in the 2012 PCA Main Event for $156,400; and second in the 2012 EPT Deauville for €152,000.
A year later, Visser would be back at an EPT final table in London, a tournament that attracted 647 players and created a prize pool of £3,137,950. Visser emerged victorious at that final table, which included Steve O'Dwyer (5th - £146,000) and Theo Jorgensen (4th - £183,000), and took down his first EPT title and the accompanying £595,000 first-place prize.
Here's a look at Visser's post-victory interview from last year:
Nível 15 : 1,500/3,000, 400 ante
Just started day 3 on the TV table. I think the live stream can be found at pokerstars.tv. #eptlondon
Follow @barrygreenstein
Just started day3 of EPTlondon main...20 from the money #bigday
Follow @KJulius10
Nível 15 : 1,500/3,000, 400 ante
Over at the feature table, chip leader Tudor Purice limped from the small blind and Team PokerStars Pro Barry Greenstein raised to 6,000 from the big. Purice made the call, the flop came down
, and the chip leader checked. Greenstein bet 9,000, Purice called, and the dealer burned and turned the
.
Purice checked for a second time, and Greenstein kept the pressure on with a bet of 20,000. Purice then woke up with a check-raise to 48,500 and Greenstein snap-folded.
Nível 15 : 1,500/3,000, 400 ante
Three players took a flop of
, including David Ulliott, Max Altergott and Daniel Reijmer. Ulliott and Altergott both checked to Reijmer, who fired out 8,000. Ulliott quickly check-raised to 20,000, Altergott called, and Reijmer folded.
The Devil Fish began to sing as the
fell on the turn, both players knuckled, and the
completed the board. While still singing, Ulliott pushed forward another 20,000, and Altergott folded.
Ulliott shot an inaudible warning at Reijmer, then tabled
for Broadway.
Nível 15 : 1,500/3,000, 400 ante
Belgian pro Kenny Hallaert started the day with a little stack and he just picked up some crucial chips with the bubble looming.
[Removed:17] just raised to 6,000 after which Gaelle Baumann three-bet from the hijack to 15,000. Kenny Hallaert was next to act from the cutoff and moved all in for right around 50,000 chips. All players that still had cards quickly folded and Hallaert picked up the pot.
Nível 15 : 1,500/3,000, 400 ante
When we arrived at the table, there was over 100,000 in the middle, and Daniel Weinman was all in for what sounded like 118,000 on a board of
. Paul Volpe, his opponent, was in the tank, and eventually folded.
Weinman offered to show one of his cards, and Volpe reached over and revealed the
.